Italy is one of the richest countries in History, Culture and Landscapes.
Every year Italy welcomes many tourists from all over the world; just before the Covid-19 pandemic, 215.3 million tourists visited Italy in 2019, mostly coming from Germany and America, followed by Chinese, French and British people.
To start our travel through Italy, I decided to guide you through Latium or, in Italian, Lazio, one of the most visited regions, because of Rome.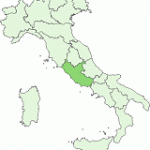 But Lazio is not only known for the "Eternal City": you can be surprised by the variety of the other attractions, going from medieval towns to remote hilltop monasteries or to volcanic lakes.
And, of course, as part of the authentic Italian experience, this region will embrace your visit, offering its tasty and typical dishes.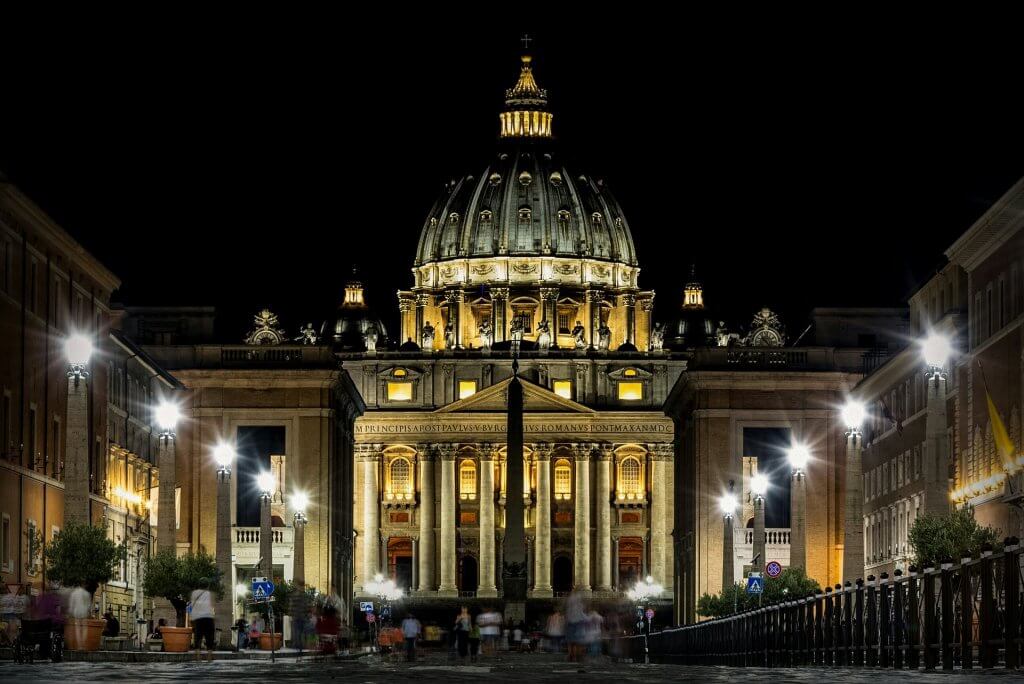 Rome is one of the most attractive city and full of ancient icons: the best known are the Colosseum, the Roman Forum and the Pantheon that recall the city's golden period as caput mundi, which means Rome was 'the capital of the world'. You can walk around the Flavian Amphitheatre (Colosseum) or even buy the ticket to explore the arena itself and imagine gladiators fighting for their own life in that place, pushed to fight for the audience's leisure. Interestingly, the public enjoyed these types of bloody games like we enjoy watching Netflix today.
You may also be impressed by the sprawl of ruins, ruins representing Rome's showpiece centre, a huge district of temples and vibrant public spaces.
Pantheon – And what about Hadrian's temple dedicated to the classical gods, as it can be derived from its name, pan (all) and theos (gods) but now consecrated as a Christian church, known as the Basilica of Santa Maria and Martyres and that hosts Raphael's tomb.
A stone's throw the Roman Forum, there is the Palatine Hill. Roman myth tells that Romulus established Rome on the Palatino, after killing his brother Remus. Dating from 1471, the Capitoline Museum is another wonderful place you cannot miss. It is the world's oldest public museum boasting sculptures such as the famous Lupa Capitolina (Capitoline Wolf) representing the wolf feeding the twins Romulus and Remus. If there is little time to visit an art gallery, it can definitely be Galleria Borghese, formed by Cardinal Scipione Borghese and shows painting by Caravaggio, Raphael and Titian and sculptures by Bernini too, such as "Rape of Proserpina".
The last and best place to visit in Rome is St Peter's Basilica, in Vatican City which is open to everybody so no visa is required to enter. Well known for being the Pope house, it welcomes many and many tourists everyday who wants to see the Pontiff but also to admire spectacular works of art and masterpieces, such as Michelangelo's Pietà. In the Vatican Museum there is the Sistine Chapel, by Michelangelo, showing the contents of Revelation.
There are some other beautiful places near Rome, less visited but fascinating. There is Bracciano's Lake in Bracciano, Villa D'Este in Tivoli and a Necropolis in Tarquinia. The formers are natural places, in which you can breathe nature and relax, surrounded by flowers and pure air, the latter contains the most prestigious painted tombs.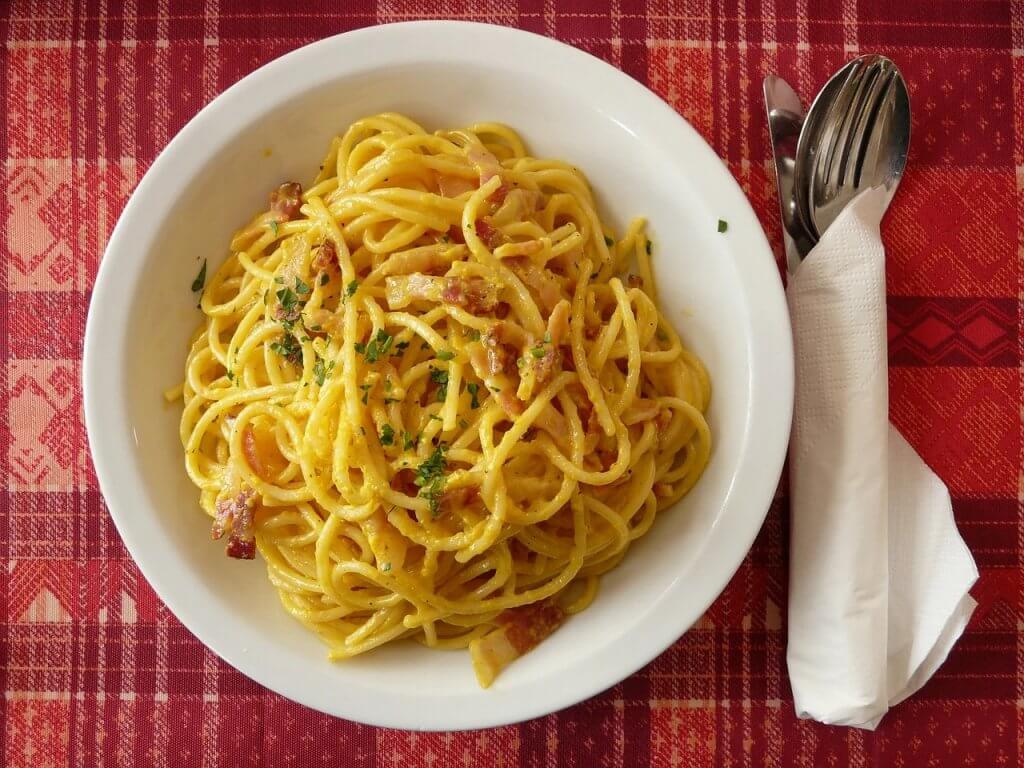 It's not a secret that Italians love eating and eating well. We are plenty of delicious foods. Some of our best dishes, hailing from Rome and nearby, often cooked abroad, are Carbonara, Cacio e Pepe, and Abbacchio allo scottadito e carciofi alla Giudìa (fried artichokes). If you move about 26 km from Rome, you will also taste the savory porchetta (spit-roasted pork).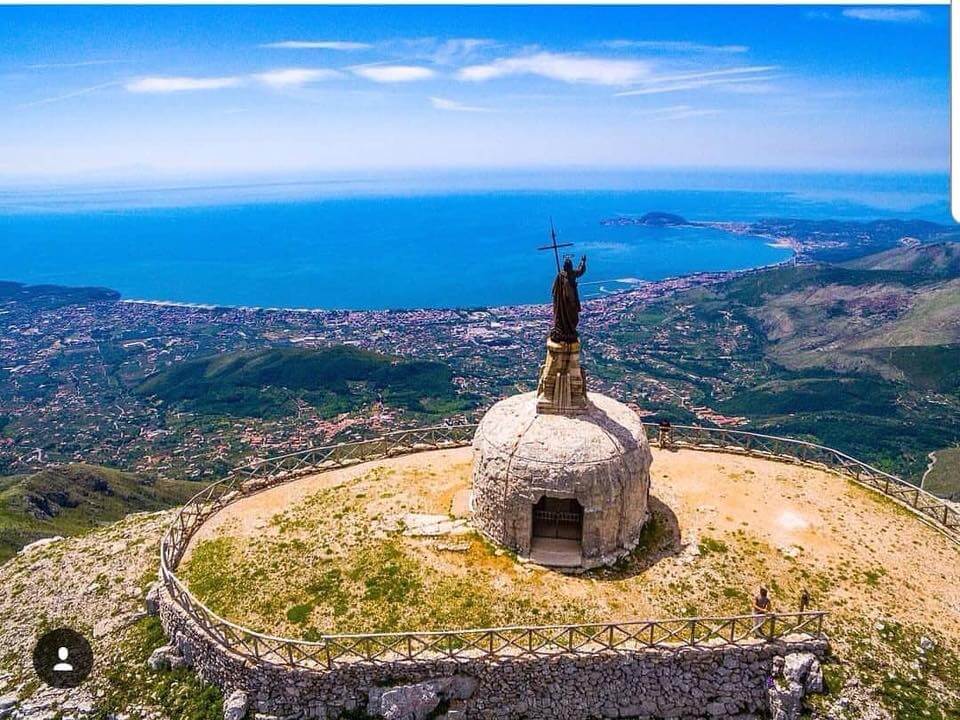 The second most inhabited province of Lazio is Latina. Composed by a stretch of coast about 100 km long, it alternates beaches of fine sand and rocky promontories, it belongs to the Ulysses' Riviera of the Odyssea thousand-year-old poem. Among the towns of the Riviera we point out Formia, Gaeta, Sperlonga and San Felice Circeo. The Redeemer, placed on the Reedemer hill of Aurunci Mountains, at 1252 m in Formia, watches over the lands beyond, from Formia to Vesuvio, Ischia and Capri too. From the top you can see Gaeta with the Angiovine-Aragonese Castle, with the Turkish's grotto and Split Mountain. Then there are Torre Truglia, which separetes The Riviera of Levante and that of Ponente and the Tiberio's Grotto that are absolutely worth seeing in Sperlonga. In San Felice Circeo you can find the Submerged Christ, the most representative symbol of Circeo. It is told that sorceress Circe, stayed on the highest point of Circeo Mountain. The name 'Riviera di Ulisse' is because Ulysses stopped here, on the beaches, bewitched by the sorceress.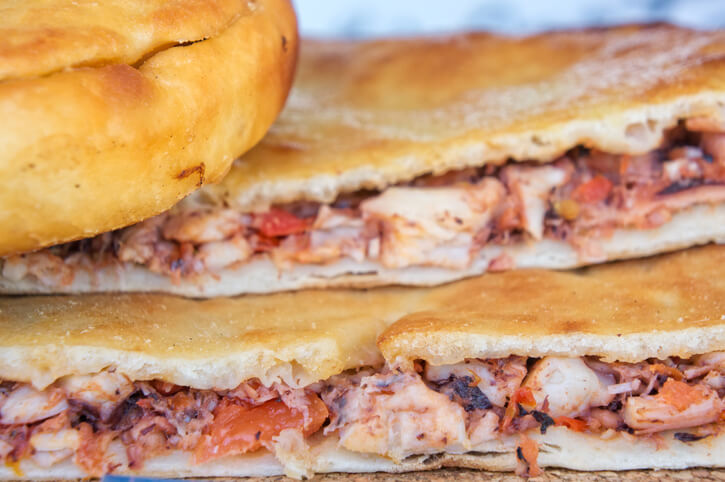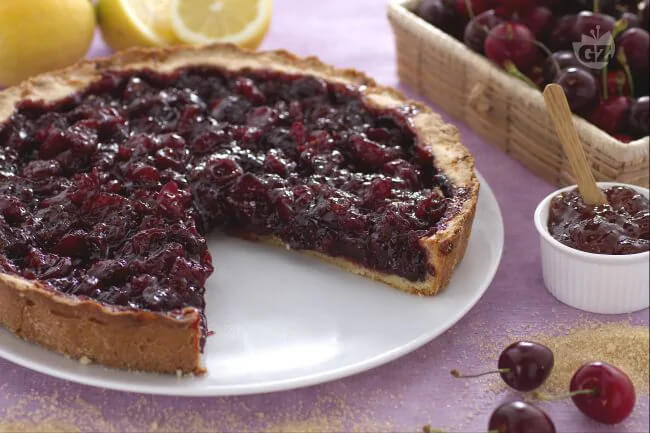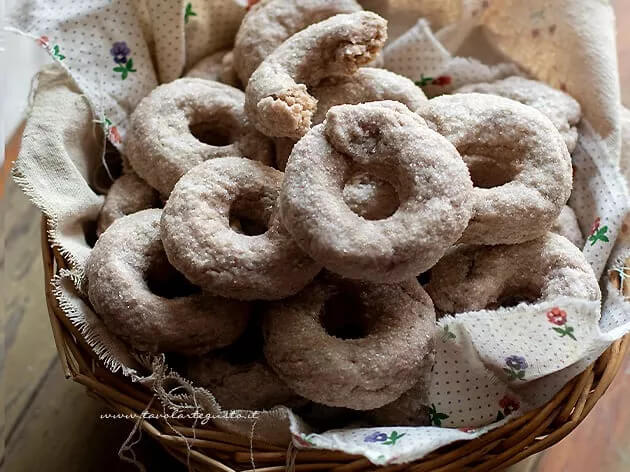 A part from lying under the Sun, surrounded by clear water and gold sand or sailing for the Pontinians Islands, Ponza and Ventotene that are explored by lots of visitors, you may taste something very typical. I really suggest Tiella di Gaeta, Pesce alla recanata, Crostata di Visciole and Ciambelline al vino.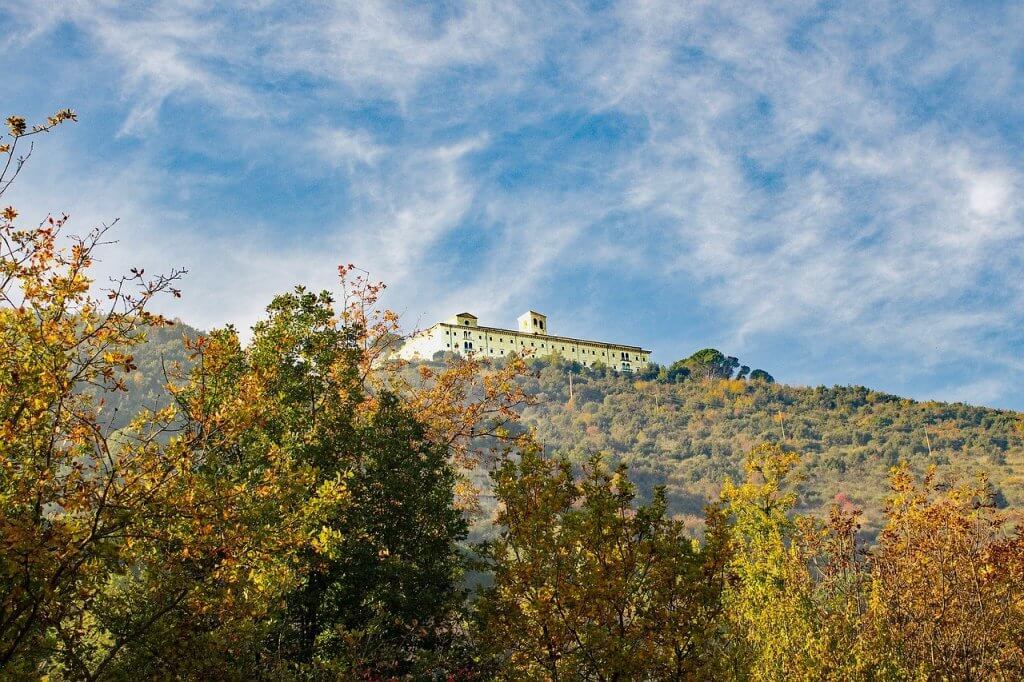 Let's turn up to Ciociaria. We are in the province of Frosinone. The name Ciociaria comes from a particular type of shoes, wore in the past "ciocie", made of leather and tethered on legs. In the main city of the province, Frosinone, you can visit the Cathedral of Santa Maria Assunta, on the highest points of the hill on which the historic center stands and the Palazzo of Pietro Tiravanti, one of the first in Italy to be built in anti seismic material. Not far from the province there is Anagni, best known as the City of Pontiffs, as it is the birthplace of four Popes and ad it has been papal seat for a long time. As a matter of fact, there can be seen, one of the palaces of the Popes: Palazzo of Bonifacio VIII. Other wonderful cities worth visiting are Isola del Liri and Fiuggi. They are both famous for their water. The former is called this way because the Liri river surrounds the historic centre and forms an island. It also has two waterfalls in the centre of the city. The latter is famous for the thermal baths, definetely recommended for respiratory problems but still beneficial for everyone.
In Pastena, there are the Pastena's caves, full of stalactites and stalagmites. A lot of historical finds have been discovered, such as a bronze dagger dated XV century B.C. In addition, they are the house of thousands and thousands of bats, so if you are frightened, that's not the right place for you to stay in for about an hour.
One of the most important towns of Ciociaria is Cassino. Probably you will know it because of Montecassino Abbey, the awesome top of the town, built by St Benedict in 529 A.D. on an old pagan temple and here he founded the Benedictine order. It was completely destroyed during the Second World War as it happened for the city beyond. This was caused by the fact that Cassino and villages around were divided by Gustav Line, constructed by Germans in order to stop the Allies to fight there. Apart from the breathtaking view from Montecassino, the Abbey holds one of the ancient books on different subjects, from theology to art. Very close to the Abbey, there is Rocca Janula that has been for centuries the military fulcrum for inhabitants of the lands of St Benedict. As different populations crossed it during the War, Cassino wanted to recall the lives of young and courageous militaries that lost their lives for their Countries. Indeed there are the German Cemetery, the English Cemetery and the Polish Cemetery.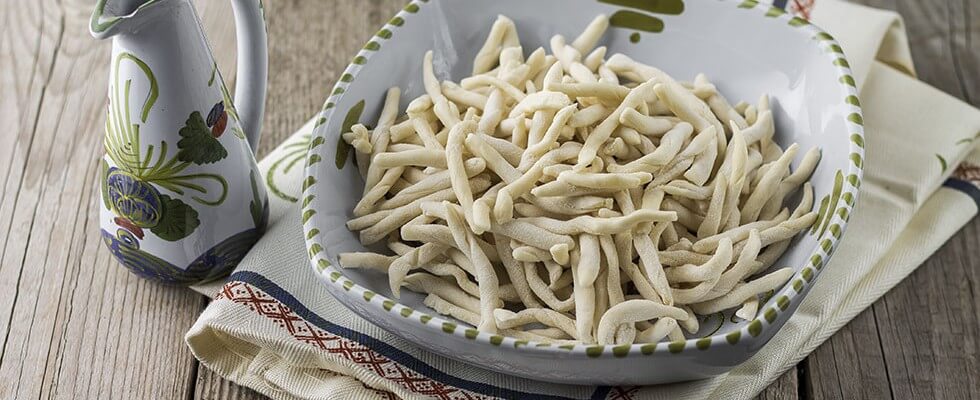 In Ciociaria there are a lot of savory dishes. We have "Fini Fini", a type of tiny pasta aged '500 or Strozzapreti "Strangle Priests", whose funny name was invented by women against the Pontiff State, who imagined Priests strangling while they were eating this pasta.
Lazio is recommended to cheese-lovers: you can find high quality and different types of cheese, such as Pecorino (from Picinisco), produced with sheep milk, Caciocavallo and Scamorza appassita (from Supino) and Mozzarella di Bufala DOP from Amaseno. A typical cake is Casata Pontecorvese, a little salty as made of eggs, salt, unsalted pecorino, cinnamon, citrus and black chocolate.
Our trip in Lazio is almost finished but there are two other little provinces to visit: Viterbo and Rieti.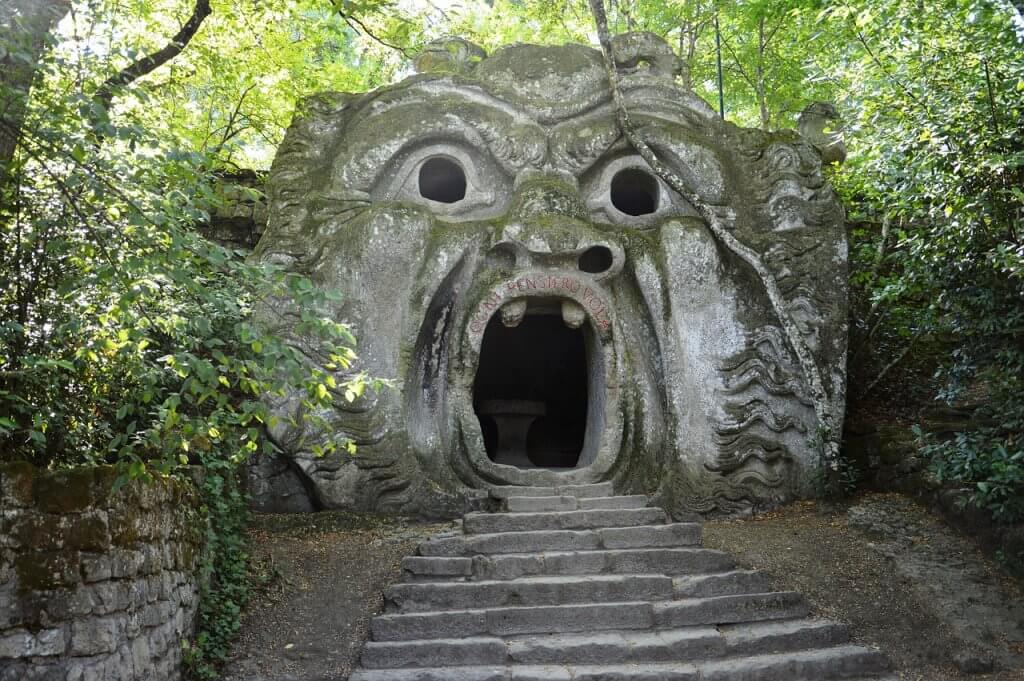 Viterbo owns a variety of different but peculiar places. There is Palazzo Farnese in Caprarola, a 16th-century palace that makes you living the Renaissance world with frescoed rooms and hillside gardens. The area of Tuscia Viterbese is one of the most evocative of Lazio, based on wines, farmhouses and villages to visit, one of which is Civita di Bagnoreggio.
This is called the Dying City, only reachable by a pedestrian bridge, because it seems to crumble continuously off the cliff on which it stands. The most mythological place of the area is Bomarzo that has the Monster Park. It is full of sculptures of mythological animals and divinities. You will feel involved in a magical atmosphere.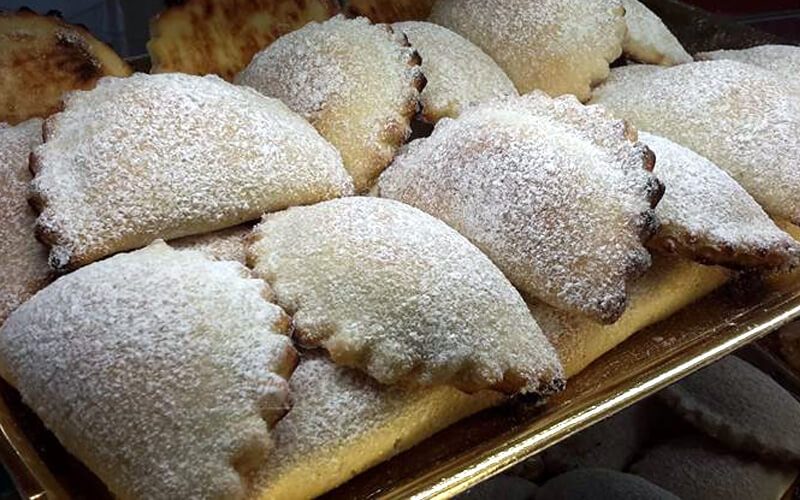 If you want to admire natural landscape, Lake of Bolsena, at Tuscany and Umbria's borders, is worth visiting. After a long trip you may need to refresh. Why don't you try Acquacotta, Bertolacce and Ceciaroli? The last dish, in particular, may sound different from what you tasted in Italy so far, as it is sweet but with chickpeas, definitely to try, and I am sure our Indian readers will appreciate it.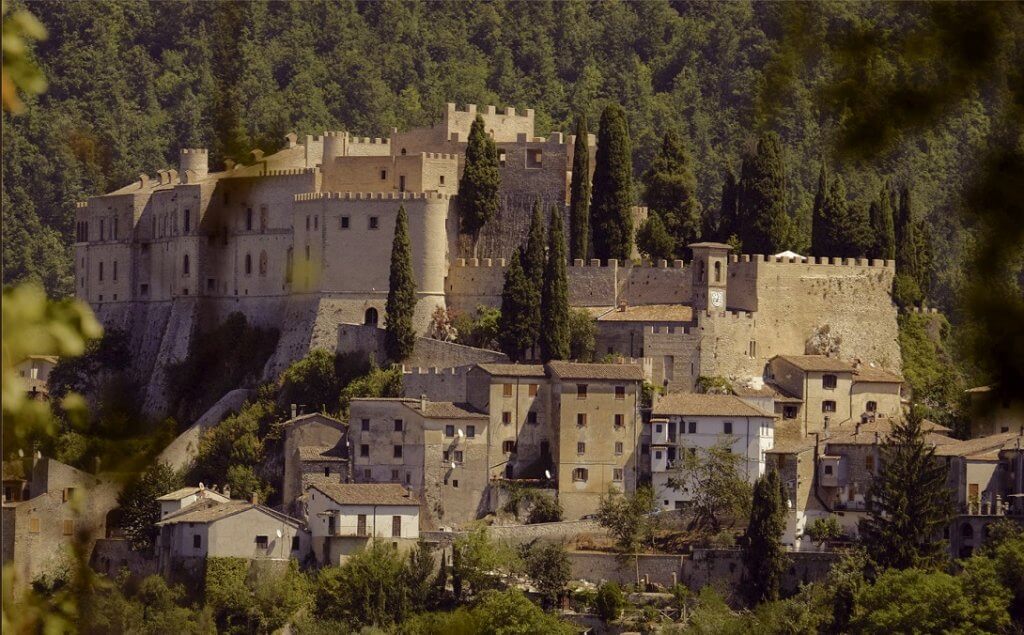 The less populated province of Lazio is Rieti. You can relax near the Lake of Turano and also do some windsurfing or you visit the Castel of Antuni, which is connected to the mainland by a tiny piece of land or also visit the most fascinating and mysterious Italian castle, Castello di Rocca Sinibalda. The province or Rieti had a strong earthquake, in particular in Accumuli and Amatrice, in 2016. If you want to help people to recover and visit beautiful towns, you have to go there. And what is more, you can taste the spectacular Amatriciana, they do better than everyone does. You can also eat sardamirelli, made of grilled cured pork guts or cordelle sabine, also called cecamariti "to blind men" because they were considered as good as to blind men.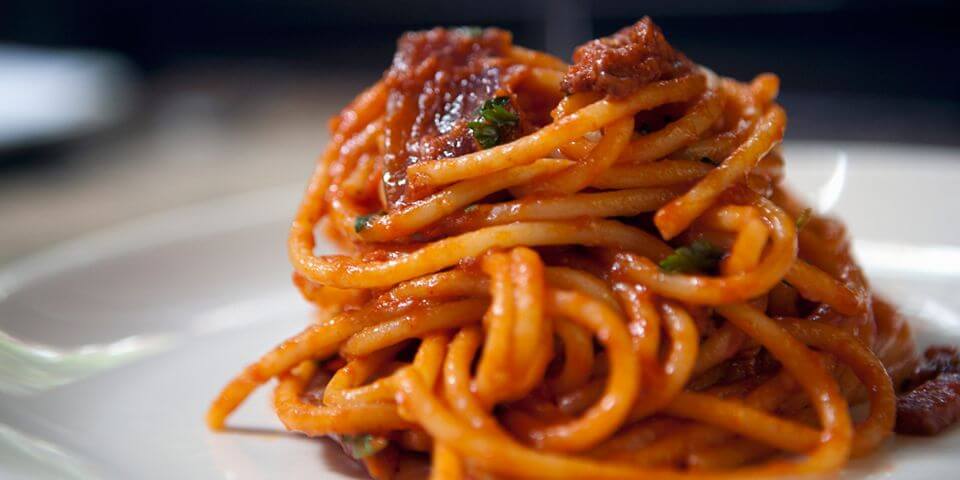 A lot of mysterious and unknown places are scattered in Italy. It's time for you to explore and discover the dark horse: let's start from Lazio!