Going on with our journey throughout Italy, running down the peninsula, we arrive in one of Italy's richest regions.
Campania is a "frittata" of different colors, tastes and full of art, culture and traditions, beautiful landscapes and altruistic people. For example, when we talk about Naples, we say "o' core e' Napule" ("the heart of Naples"), to underline the charity and generosity of people living in this city and widely in this land. Our tour is going to start and we are sure it will make you drool.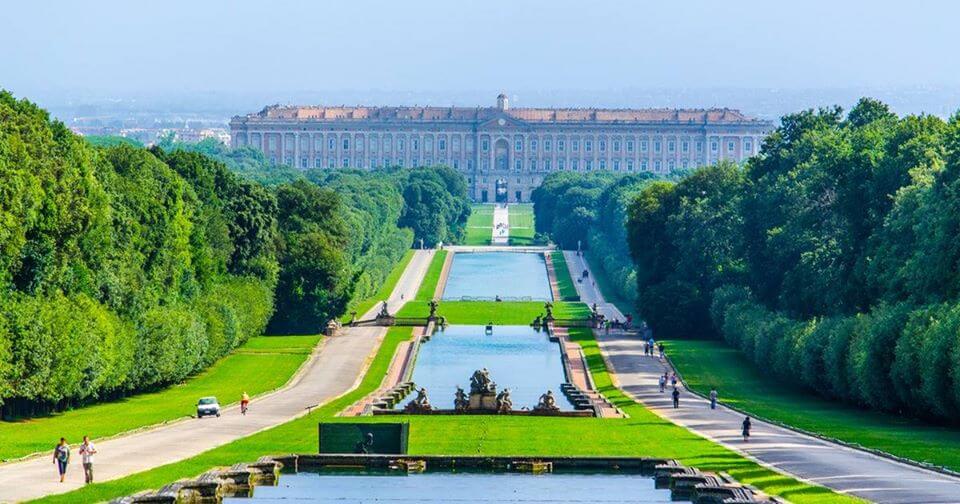 The first province is Caserta, which is well known worldwide for the "Reggia of Caserta", built in 1752 by Luigi Vanvitelli for Charles VII, who wanted a palace to rival Versailles. It is so big that it contains 1200 rooms, 1790 windows, 34 staircases and 250 m-long façade. The building is surrounded by a wonderful and huge park, with even a waterfall. It was considered the largest construction in the 18th century in Europe.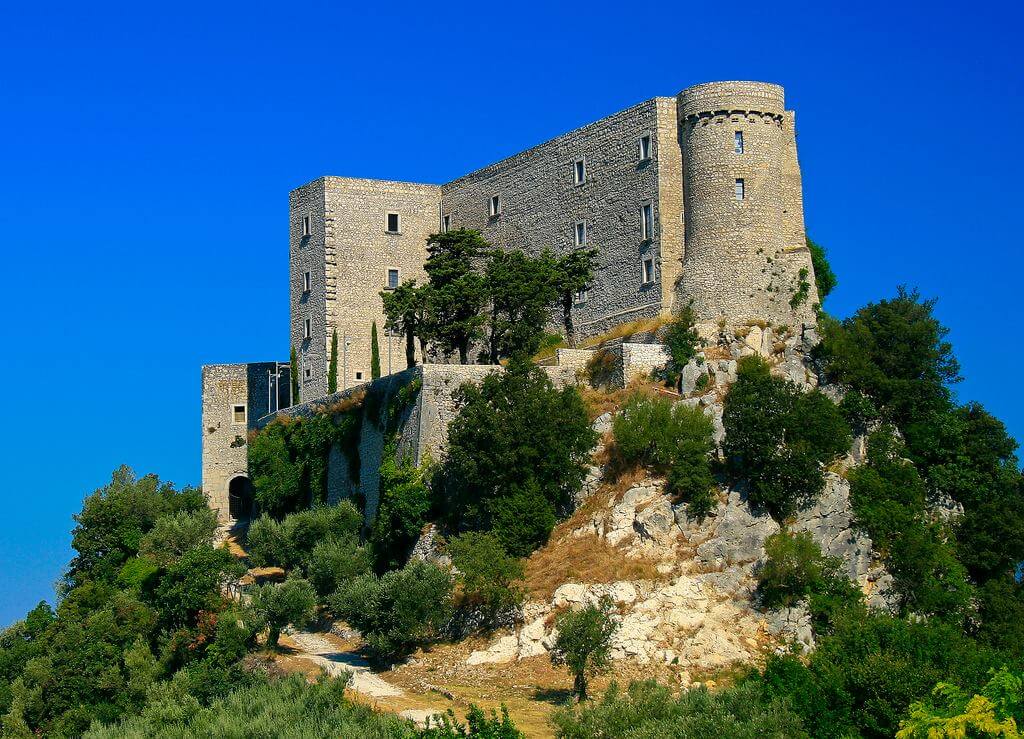 Talking about ancient buildings, there is also the less known "Castle of Rocca D'Evandro", built in X century and inhabited by Romans. This has a complex story, going from battles, earthquakes and different owners. It is really worth seeing if you like nature and an overlook to the numerous mountains around. Another place to visit in this province is Mondragone that is famous for its Mozzarella di bufala campana DOP, where you can also see how it is produced, from buffalo's milk to the formation itself.
Yes, here in Campania people cook and eat very well. Some of the dishes eaten in Caserta and nearby are "Menestra' mmaretata", traditionally eaten at Christmas and Easter, "Cianfotta", "Maialino nero casertano" and "Struffoli".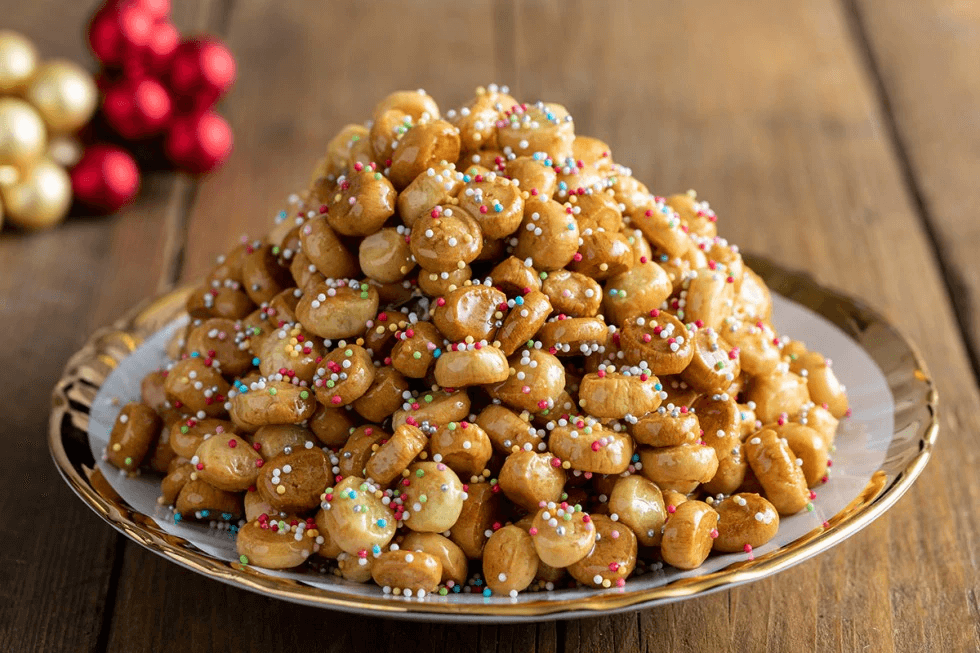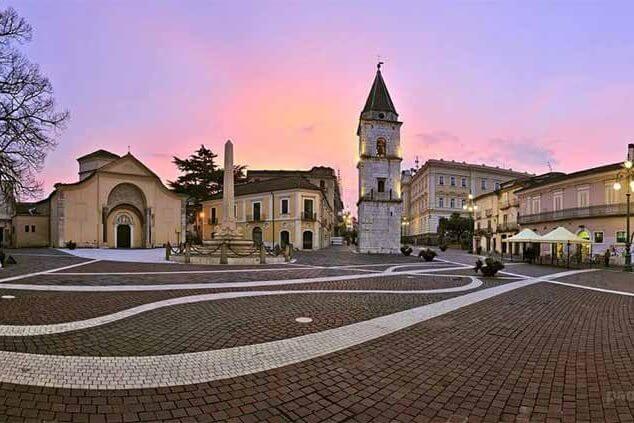 Flying on a sweep we arrive in the province of Benevento, the so called "Witches' city". This name derives from women who carried out pagan rituals near the river Sabato. It is handed down that they were able to stay near snakes without being bitten. Walking in this air of mystery and magic, we can have a look at beautiful historical places. There are "Paolo V's palace", "Arco di Traiano", "Rocca dei Rettori" where you can also admire the sun setting. Benevento is the second place to own Egyptian finds only after Egypt its own. As a matter of fact, there are "Obelisco di Iside" and a museum full of finds, "Museo del Sannio". The museum is near the "Church of Santa Sofia", which is one of Unesco's assets. If you want to relax, you can put your feet up in the so huge public gardens, the city's green lung, or walk on the streets doing shopping. Another important city to visit is Pietrelcina, where Padre Pio was born. Padre Pio is a monk who was able to see the signs of Christ on his own body, such as stigmata. A lot of pilgrims every year visit His native house and the museums in which are collected some objects belonged to the Saint. It is a place in which a mystic spirit stir, in which you feel one with the Universe and near to God.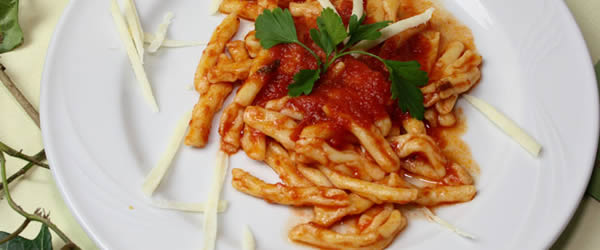 Plenty of famous wines are produced here. We recommend "Aglianico di Taburno", "Solopaca DOC", "Piedirosso" (red wines), "Falanghina" and "Greco di Tufo" (white wines). Why don't you combine something to eat? You can taste "Cicatielli di Benevento", "Panzerotti di San Giuseppe" (fried puff pastry stuffed with chickpeas and cinnamon), "Pizza di Ran'Din" (maize pizza cooked on embers), "Fiadon" and "Ammugliatelli". If you like sweets, you may try "Susamedd", "Carusedd" and "Scartellat". Typical of these places, in particular of Pietrelcina, are artichokes, generally cooked in a soup.
The second less inhabited province is Avellino. The Irpinia land is remembered for one of the strongest earthquakes that occurred in Italy, that in 1980 hit the territory, causing the loss of 2914 lives.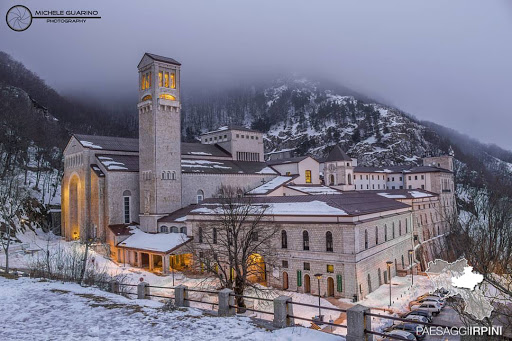 It was able to Flourish again and stronger than before. The province is green and is favourable to long hikes and delicious picnics. A wonderful place, deep in the green hills, is "Sanctuary of Montevergine", whose abbey is one of the sixth Italian abbeys (in my last article about Lazio, I talked about another one, Montecassino Abbey). The Symbol of Avellino is "the Tower of the clock", but it is really important the Cathedral, built in the faraway 1132 in a neoclassical style. An amazing castle can be visited in Ariano Irpino, situated 811 m.a.s.l., in the highest and most panoramic part of the territory. Two green places to visit, especially in autumn, are Montella and Bagnoli, famous for the so delicious and premium quality chestnut, particularly cooked on embers.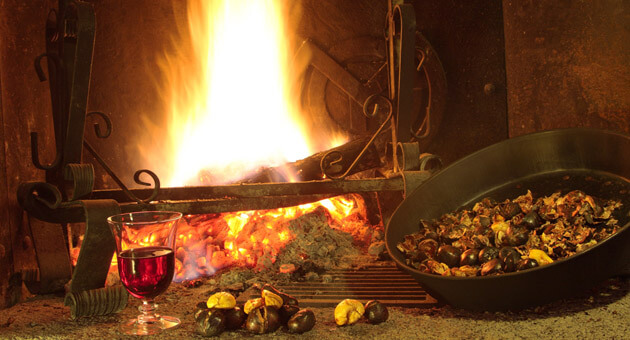 Typically, while eating chestnuts, you can drink the liqueur made of this fruit too or white wine, "Fiano di Avellino". It also produced the "DOP extra virgin oil of Irpinian's olives- Ufita's hills", hazelnuts, particularly the "Corylus Avellana" variety, used to produce nougat, especially in Ospedaletto and Dentecane villages. This land is also rich of the black truffle, found mostly in Bagnoli Irpino. A typical dish is "Viscuotti re pane spunzati co' li fasuli" (biscuits made with bread pasta, dunk with beans), a real panacea in the coldest evenings.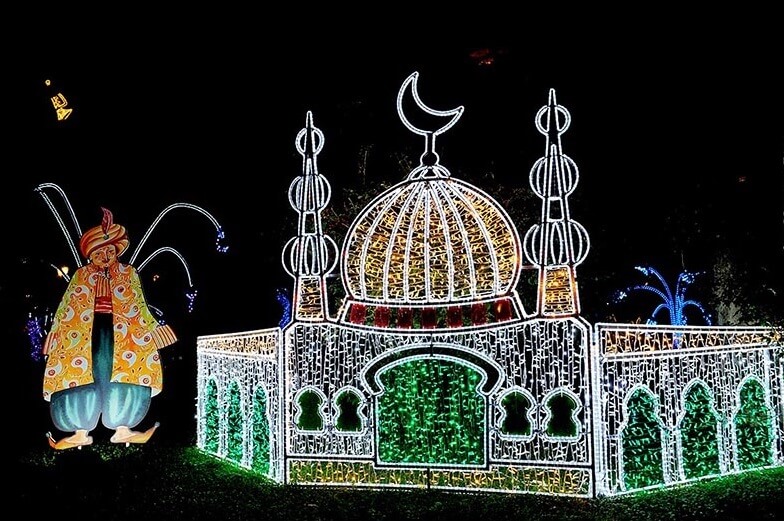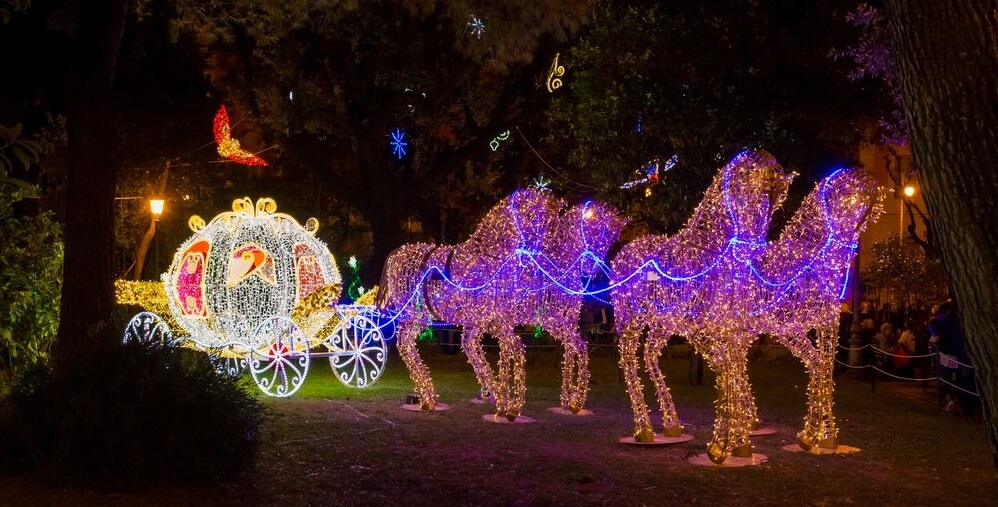 Let's go to the homeland of western medicine: Salerno. Salerno's province has a variety of beautiful places, going from Cilento, then to Paestum and to Costiera Amalfitana (Amalfi Coast). Except from the magnificent and relaxing seafront, Salerno's most beautiful places are "Castello Arechi", a medieval castle that overlooks Salerno's gulf. There are also the Cathedral, a medieval water main and "Minerva's garden", a botanical garden that belonged to Matteo Silvatico, a doctor of the Salernitan Medicine School, who was an expert in how to produce drugs from plants. Starting from the public garden and going everywhere in the city, at Christmas, everything is lightened up by "Luci D'Artista", artistic lightings that fascinate thousands and thousands of people every year. They change basing on a common theme. Last year they were inspired by fairytales. It is an extraordinary show worth seeing to become a child again and live the magic of Christmas, the feast loved by children and adults, except if you are like the Grinch (in deep, he loves it too).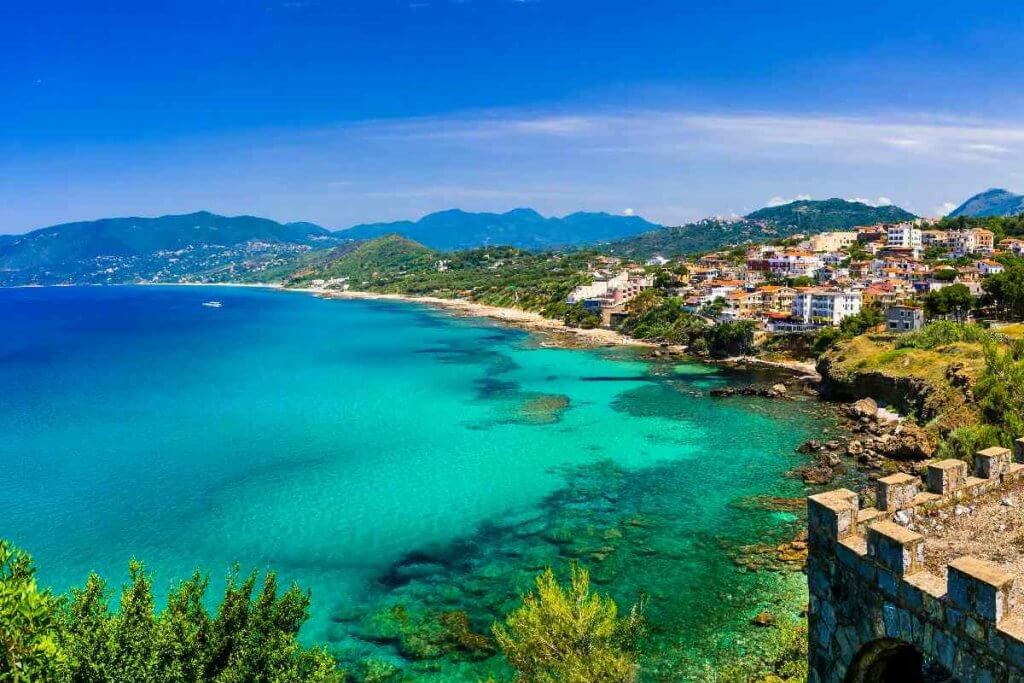 Cilento is a green and a blue place, full of nature and of fascinating beaches. If you cannot decide whether to go between the mountains and the sea, then you can come here and experience the best of both. There are the "National Park of Cilento" and "Vallo di Diano", with 1810 square meters of heavy hoods, flourished fields, mountains with waterfalls and rivers. It is worth doing a hike to "Pertosa-Auletta's grotto", where you can even sail an underground river to admire a village of palafitte aged II millennium BC. You'll love Cilento from its innards. One of the biggest European monasteries, "La Certosa di Padula", will go back to medieval times and then bring you back to the contemporary ages. Going to the coastal part, we have four different but at the same time beautiful cities and villages: Agropoli rich in peculiar streets that seem to be a way to the "Aragonese castle" on the top; Palinuro that if famous for the wide and white beaches with the second-highest lighthouse in Italy, looking at a crystal sea; Castellabate, a medieval village that became famous thanks to the film "Benvenuti al sud" ("Welcome to the South") of Alessandro Siani, with the beautiful "Angel's castle"; Acciaroli, that seems to harbor the secret of healthy aging, as there are 30 centenarians for every one hundred thousand of inhabitants.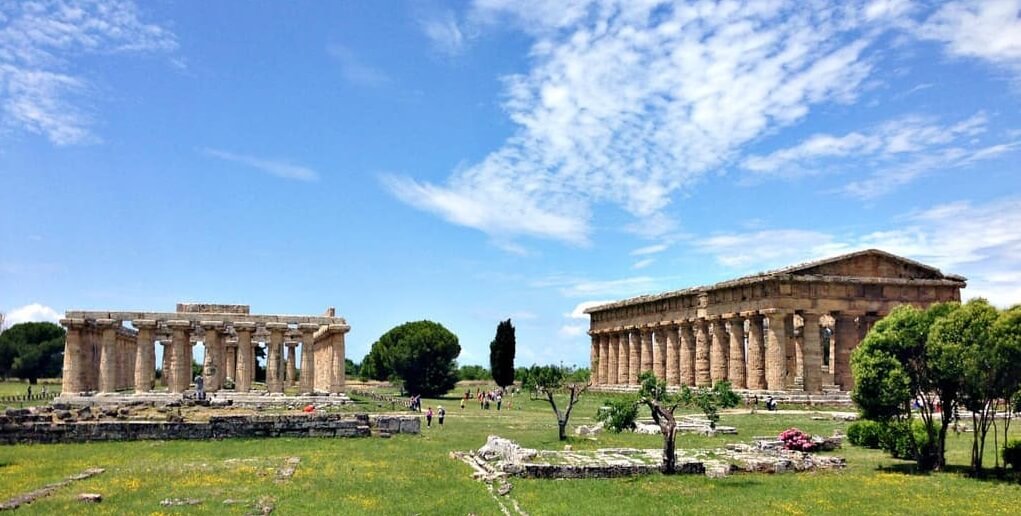 In this province so rich in culture, there is also Paestum, which preserves one of Europe's most important archeological zones. A UNESCO asset, it includes three of World's best-preserved Greek temples and a museum full of millennia-old frescos, ceramics and daily artifacts. The oldest monument is so-called Basilica, a temple to the goddess Hera, dating from the middle of the 6th century BC. You'll feel in a greek land, thinking about the magnificence of the well-survived constructions, such as the "Temple of Nettuno" and the "Temple of Cerere".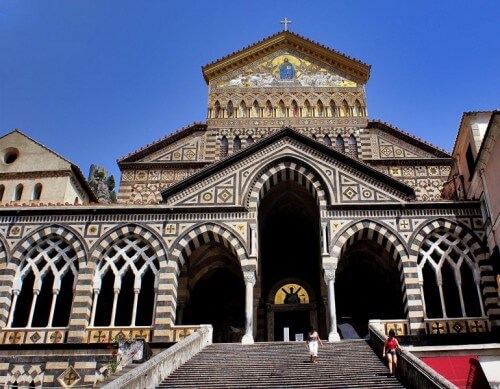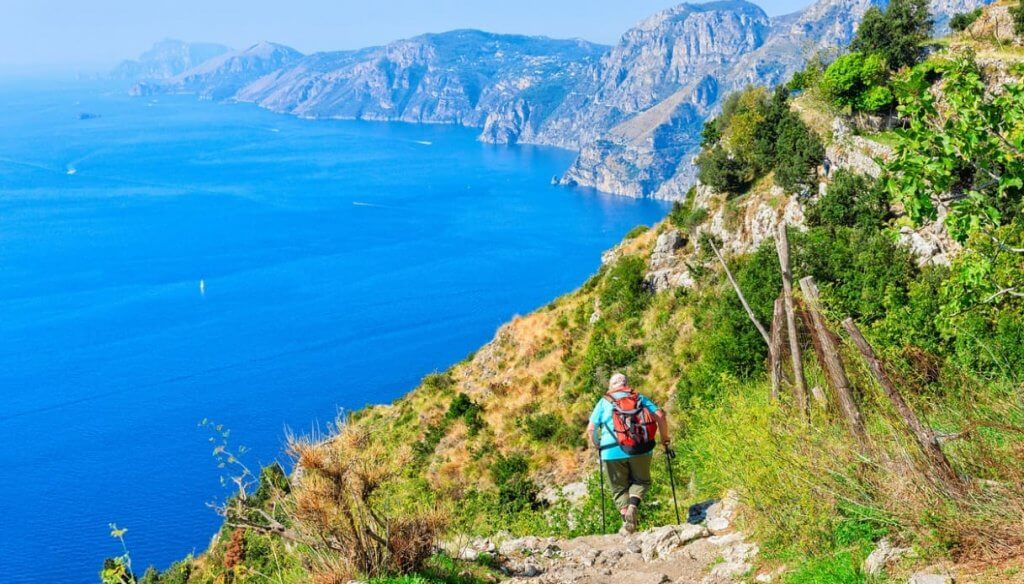 Here we go to the most touristic place of the province: Amalfi Coast, known for scented lemons, painted everywhere. All the places of the coast have clean beaches and clear water to swim in. There is Amalfi, Unesco asset, where, a part from lying under the sun wearing a necklace of corals, typical of the place, you can visit the Cathedral in Arabesque-Sicilian style consecrated to Saint Andrew, protector of the city. If you like doing shopping, the right place for you is Positano, the place where it was born 50's fashion. You'll get lost in the streets while looking at vivid clothes and unique souvenirs. Other beautiful and littler centres are Vietri sul mare, where handcraft becomes art, especially by using pottery and glass; Ravello, the city of the music and Minori, chosen in the past by Romans as a summer residence, where you can visit an ancient Roman villa. You can also thrill your palate in going to "Sal De Riso", the famous pastry shop that sells many and many delicious sweets. If you are tired of the sea, you can walk through "Il sentiero degli dei", a trail of 7.8 km that will let you walk while admiring Amalfi Coast and Capri.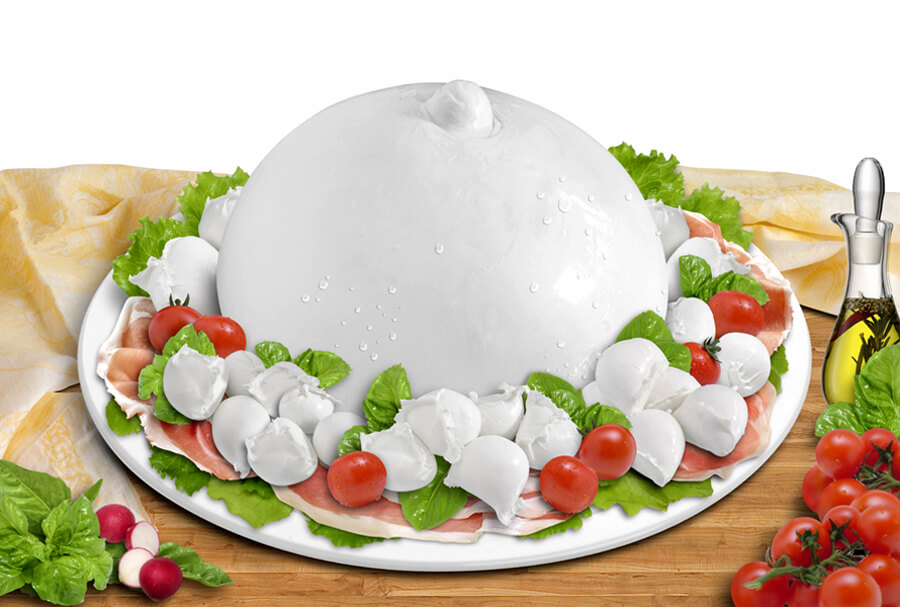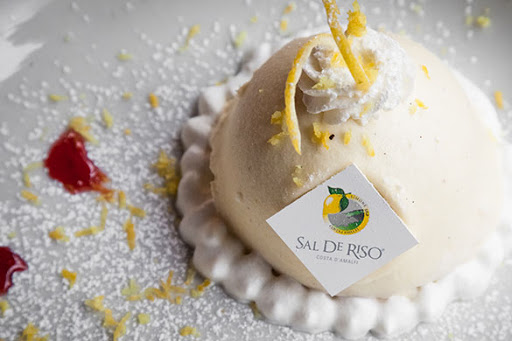 What to eat? There's all for you to choose. Some typical and delicious dishes are "Scialatielli di Amalfi", "Friselle di Eboli", a sort of poor bread, "Zizzona di Battipaglia", a mozzarella di bufala that can weigh from 1 kilo to 10 kilos. There are also sweets such as "Delizia al limone", typical of Amalfi, "Castagnaccio", made with chestnuts' flour and "Nocche cilentane", made of chocolate and cream.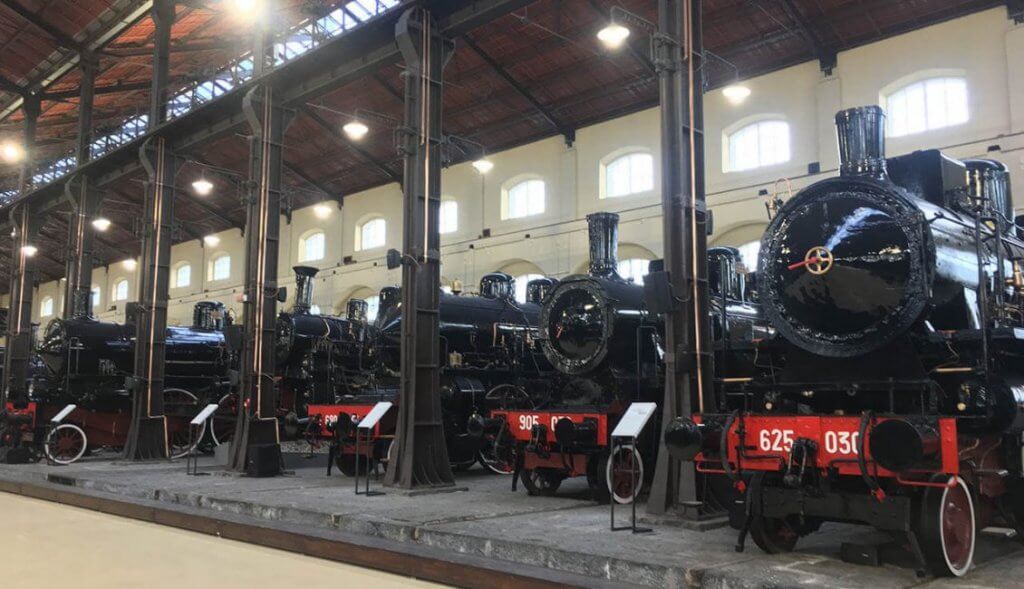 Squeezed between the sleepy Vesuvius and the steaming Campi Flegrei, Naples is a voluptuous, volcanic city and full of the will to live. Naples is the native city of the actors that characterized the Neapolitan comedy: Eduardo De Filippo, Massimo Troisi and Antonio De Curtis (Totò). Naples is so amazing that the great Goethe even said "Vedi Napoli e poi muori" ("see Naples and die", as to say you have seen everything that needed to be seen in life). Full of marvelous places to visit such as "Maschio Angioino", "Piazza del Plebiscito", "Monastero di Santa Chiara", "Teatro San Carlo", "Galleria Umberto I", "Castel Dell'Ovo", "the Veiled Christ".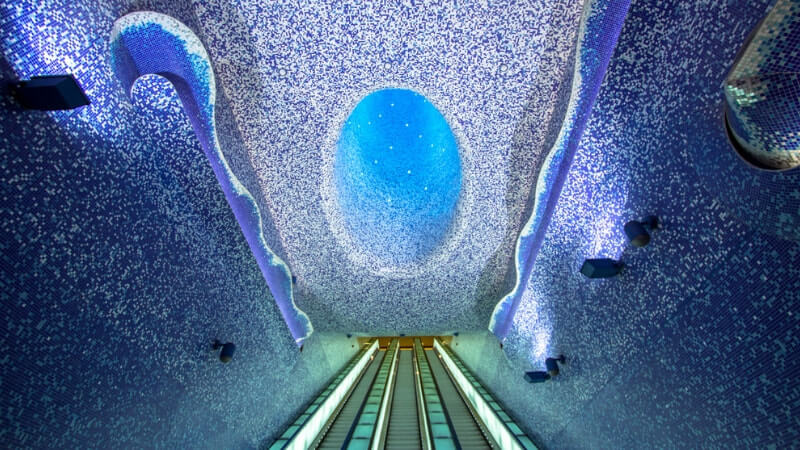 A symbol of the city is the Cathedral where it is collected San Gennaro's blood, that every year, three times per year, melts remembering "the miracle of San Gennaro", so the collection of the blood after the Saint's martyrdom. Other two places worth visiting are "Museo ferroviario nazionale" di Pietrarsa, 36000 square meters of different locomotive and trains' exhibition, and "Toledo subway", defined the most beautiful subway in Europe and in the World.
To couples are really suggested Mergellina, the most romantic part of Naples and Posillipo, where you can walk with the Gulf and Vesuvio as background; a real postcard. Here there are also Leopardi's and Virgilio's tombs for literature's enthusiasts.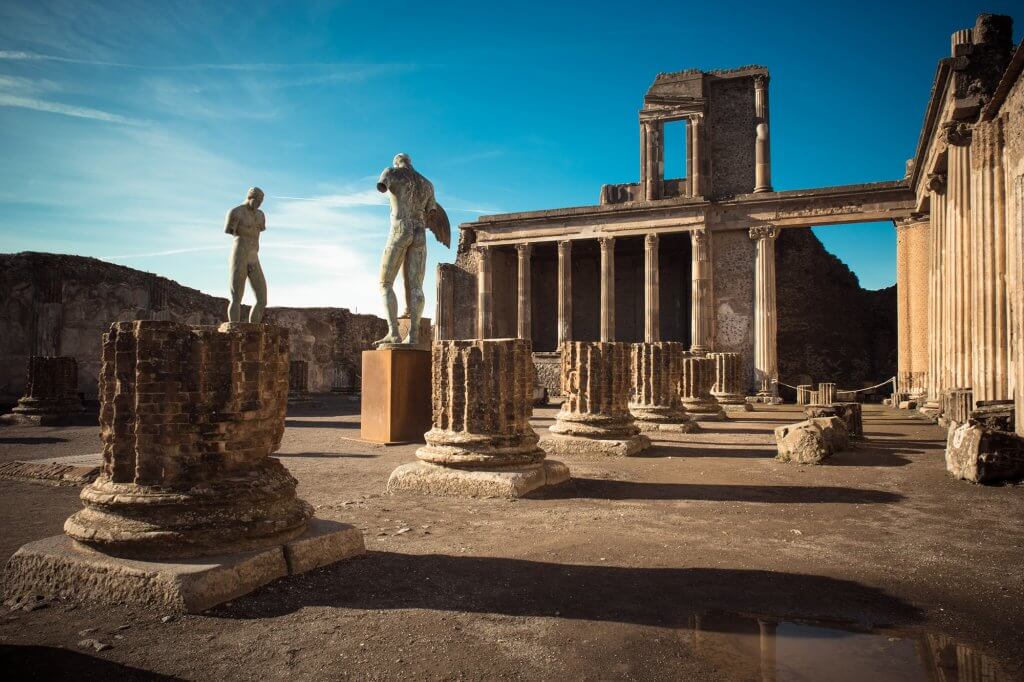 The king that oversees the city, Vesuvio, in 79 AC, erupted and covered Pompei and Ercolano, with their inhabitants and their lives with incandescent dust. Everything seems to be sleeping happily under the dust. Both Pompei's and Ercolano's excavations are Unesco's assets as they reproduce a way of living so distant to ours that cannot be compared to no other places in the World.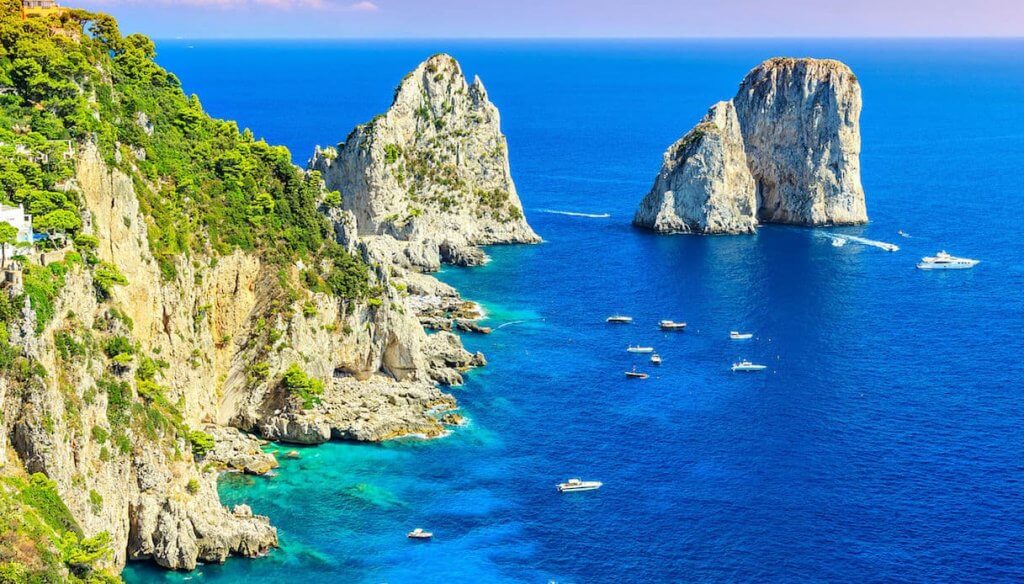 What about the islands? Do you know Capri, Ischia and Procida? Well, if you don't, it's about time. Let's start from the fascinating Capri. Many tourists visit this island every year. Its "Faraglioni" and grottos, in particular "Grotta Azzurra", are crowded destination. There is a romantic legend for "Faraglioni": it is said that if two lovers kiss while passing through them, their love will be eternal. "Villa Jovis" and "Giardini di Augusto" deserve a visit too. If you like shopping, you can choose between numerous shops. But pay attention, it can be really expensive too. Ischia is called the green island for nature that spreads all around. At first, it was connected to the peninsula but then it became an island. The "Aragonese Castle" that overlooks the land is a place really recommended. The smallest island of the archipelago is Procida, the wildest too, inhabited by lots of fishers. The center of the island is called "Terra Murata" as it is a medieval village that can be reached only by a little path.
Sorrento Coast, going from Castellamare di Stabia to Punta Campanella, is famous in particular for the city that gives it the name: Sorrento. Its labyrinth of streets are full of workshops where you can buy typical pieces of art and culture. Do not go home without trying and buying a bottle of limoncello. It's the best!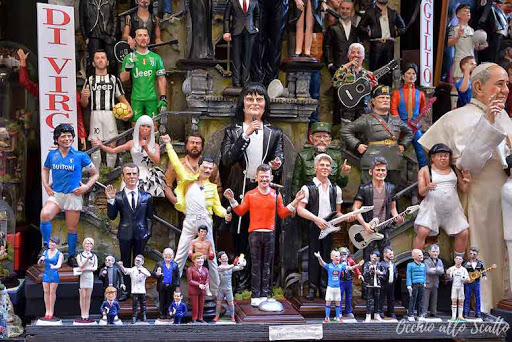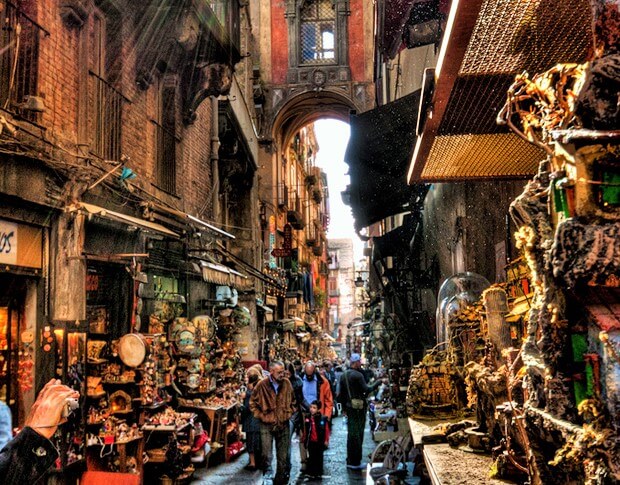 Christmas is near and after visiting "Luci D'Artista" in Salerno, you have to visit San Gregorio Armeno. It's the place where presepe (nativity scene) is very, very important. There are lots and lots of small shops exhibiting statuettes for the native scene, going from the traditional to extravagant ones. You can find singers, soccer players, actors and so on. You'll be surprised to find what you'd ever wanted and your presepe will be the most original and unique among your acquaintances.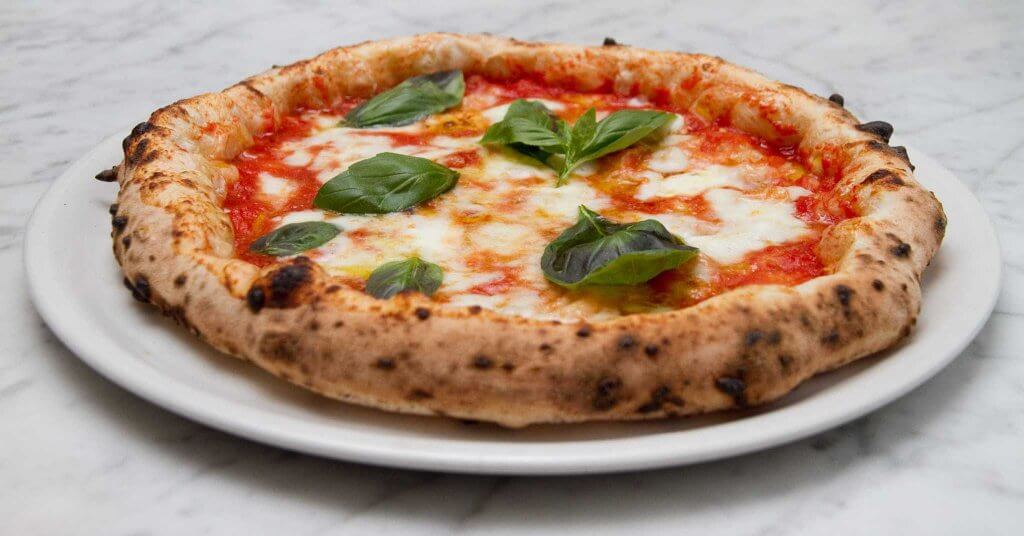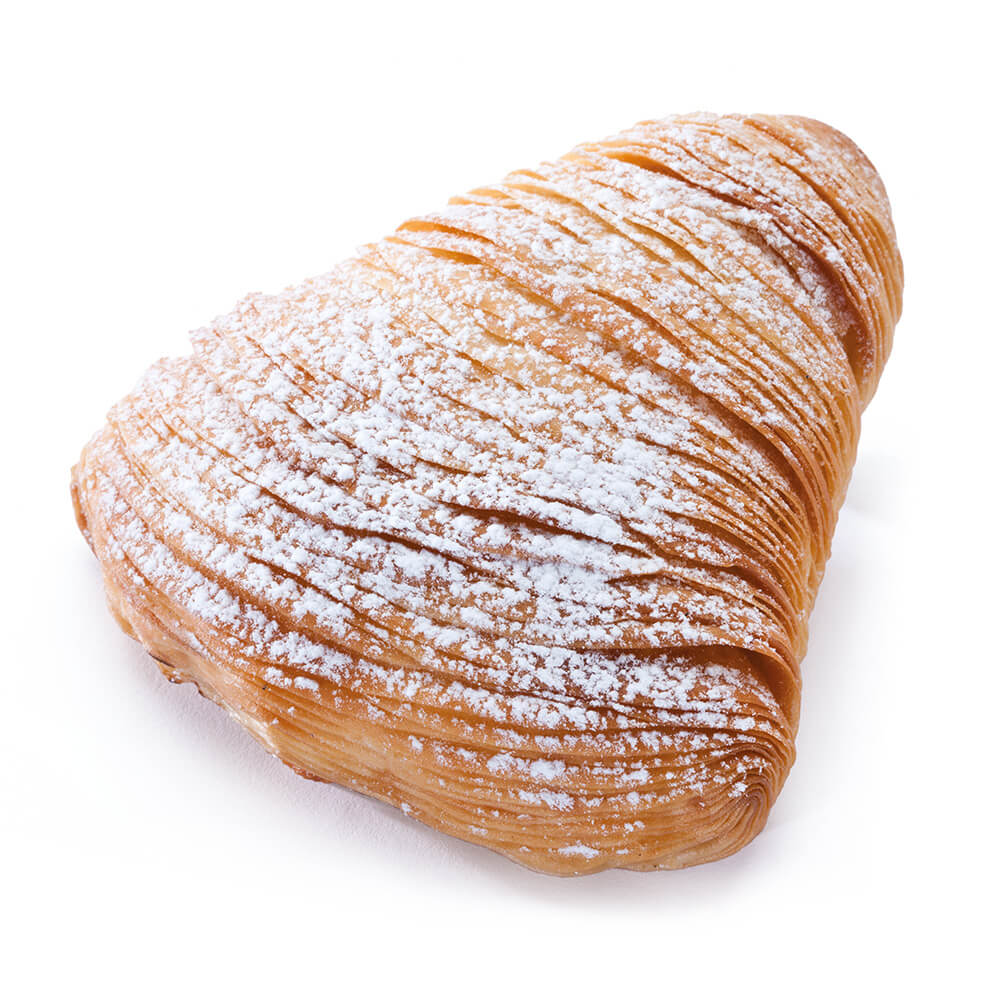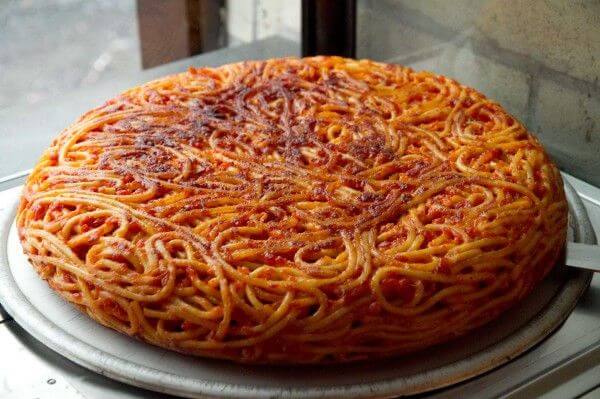 I know you've chosen Naples for its yummy foods. You must try the unique and inimitable Neapolitan Pizza, "Sfogliatella", "Babà", "Frittata di maccheroni", "Casatiello", "Parmigiana di melanzane" and "Cuoppo di mare". And even more you have to taste "Crocchè di patate", "Pizza fritta", "Salsiccia e friarielli" and "Pastiera", a cake typically eaten during Easter.
As a song says, "What are you waiting for?". Campania Felix (no need to ask why) is waiting for you!