By talking about Veneto, you'll probably think about Venice, and that's one of the most visited places in the region. But this vast territory owns different "masks", other cities worth visiting.
We'll go from Venice and its traditional and wonderful carnival to Rovigo and its delicious dishes on our travel through Veneto. We'll stop in Verona, the most romantic city, and to Vicenza, with Palladio's peerless architecture. Then we'll undergo the Dolomites and visit Belluno and through the road of Prosecco, we'll reach Treviso. And at long last, Padua or Padova will welcome us. So, ready for adventure!
Venice or Venezia during this period of the year is usually ready for one of the world's most famous carnivals. The carnival became a public festivity in 1296, with an act of the Senate of the Republic of Venice, but its origins are even older. Indeed, in 1094, official documents brought traces of public celebrations in the last days before Lent. The magic of carnival gives Venice a fascinating atmosphere. Masked people from all around the planet fill the streets for about a couple of weeks with smiles, confetti and tricks. The most important days are those between the last Thursday, called "Giovedì Grasso" (Fat Thursday) and the very last Tuesday, called "Martedì Grasso" (Fat Tuesday or Pancake Tuesday). The tradition of wearing masks led lots of artisans to produce more and more extravagant and sophisticated masks. The most famous is "Baùta", which consists of a particular white mask under a black hat and a black cloak, and "Moretta", worn by women, consisting of a dark velvet mask that was held by a button in the mouth. For this reason, it is also called "Moretta muta", meaning the woman could not speak (mute). In this particular period we are living, it is not possible to experience the party as usual, but if you want to look at the magnificence anyway, you could take information here.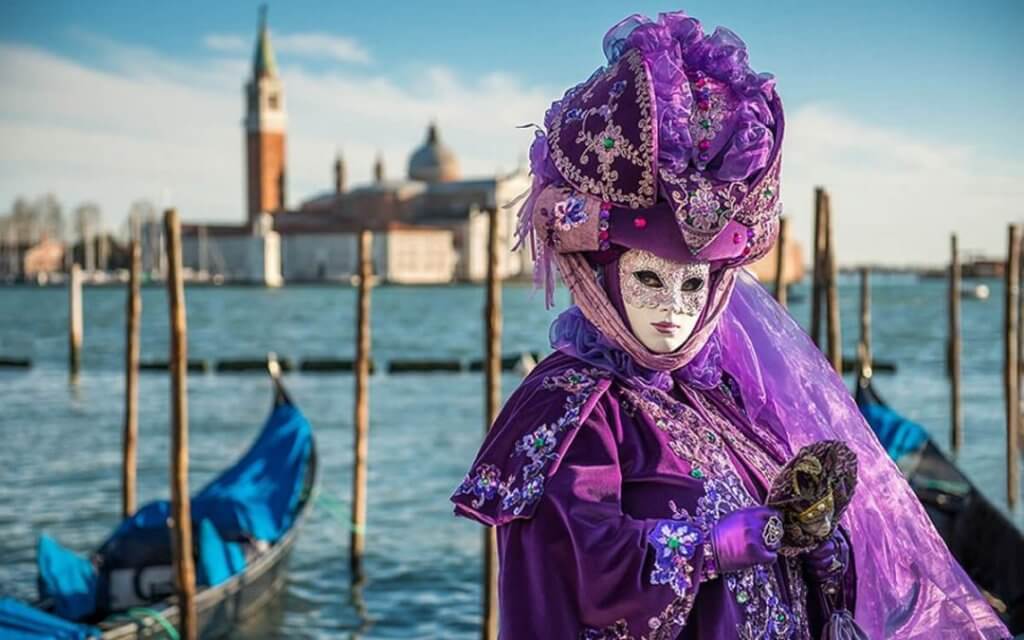 In Venezia, you can also admire beautiful places and buildings that reflect in the water of the lagoon. Piazza San Marco encapsulates all the beauty of the city's past, often shown full of pigeons. As it is very crowded every day at every hour, it is suggested to get there very early in the morning, when the sun is rising first strikes the dome. You'll see it in all its glory. Venice's Cathedral, la Basilica di San Marco, which in the past was the dodge's private chapel, officially became the Cathedral in 1807. It has a profusion of domes and more than 8000 sq meters of luminous mosaics. While inside, it is so natural to blink your eyes upon your first sight of the glittering mosaics. They are made with 24-carat gold leaf fused onto the back of the glass to represent the divine light on the Church's ceiling. By a narrow staircase leading up from Basilica di San Marco's atrium, you'll reach San Marco's museum, in which there are other wonderful mosaics and the terrace above the main façade, where you can admire "Loggia Dei Cavalli". It is composed of four bronze horses that reproduce Constantinople's hippodrome, displayed inside.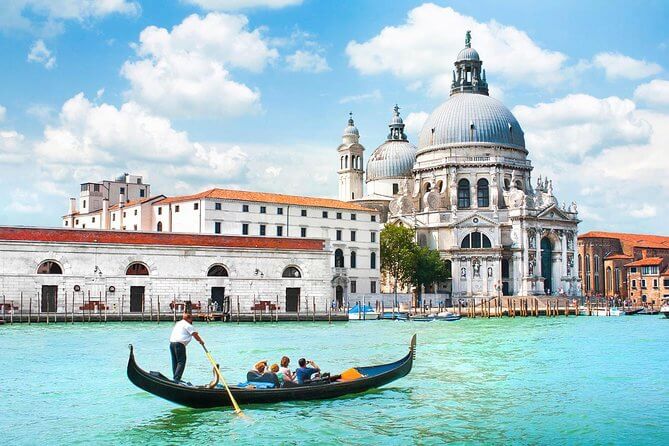 You have to take a ride on a gondola, so relaxing and romantic! Gondoliers will sail you through Palazzo Ducale, Gallerie dell'Accademia, the Ghetto, and the two beautiful bridges: Ponte di Rialto e Ponte Dei Sospiri. The second one is also mentioned in Lord Byron's "Childe Harold's Pilgrimage". Indeed, as it connects Palazzo Ducale to Prigione Nove (New Prisons), it is said that condemned prisoners sigh as they crossed the bridge and glimpsed the beauty of the lagoon.
Not far from Venice, there is Murano, the home of Venetian glass–making since the 13th century. Artisans produce everything with glass, from jewels to glasses or other different objects. It is suggested Museo del Vetro, to admire all the fascine of the glass.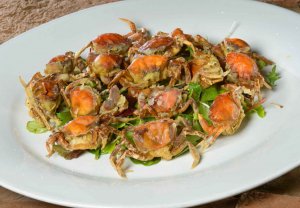 If you become hungry while walking, you have to taste Fegato Alla Veneziana, Bigoli in salsa, and Moeche. The last one is a particular dish made of crabs, caught when they change their shell and are good to eat.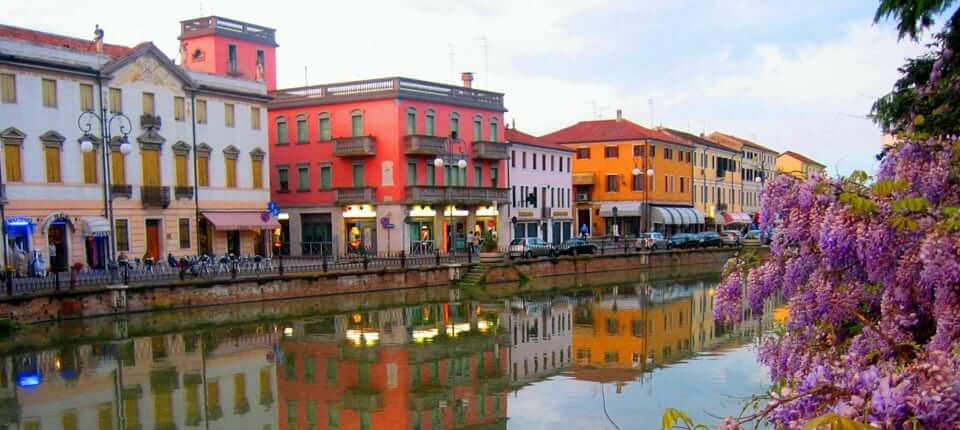 Let's continue our travel and let's go to Rovigo. This is the less eye-catching province, but you can relax by using different means of transport as to the variability of the land. You can use a bicycle, a canoe or a horse to see the two longest rivers, Po and Adige, that are surrounded by wild nature and sometimes hidden by the fog. There are also Pinacoteca di Palazzo Roverella, the Palladian Villa Badoer of Fratta Polesine, and The National Archeological Museum of Adria that hosts ancient finds of the pre-roman period, in particular, a Greek commercial hub and the ruins of the Etruscan city.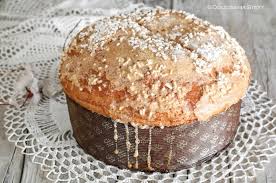 It is suggested to taste Patate Alla Birra (potatoes cooked with beer), Fugassa Veneta and Selghe in Tecia (sparrows cooked with wine and bacon and served with polenta). The Fugassa Veneta is a typical cake made all over the region. It is made of flour, butter, eggs, sugar and covered with marzipan and sugar crumbs. It is usually eaten on holidays.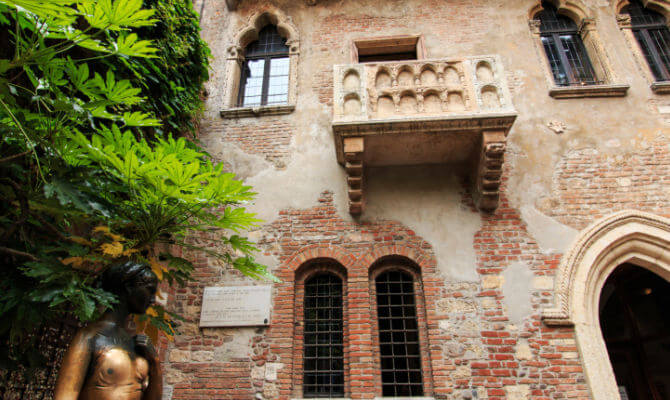 Famous for Shakespeare's tragedy, Romeo and Juliet, Verona is the most romantic city in the region. Many and many lovers, every year, go to Juliet's house, under her balcony, where she admired the courageous Romeo below. The house walls are full of notes where people write about their love stories or their breakup. In turn, you can also have a picture on the balcony, in the romantic background. One of the city's most beautiful places is Verona's Roman amphitheater that survived a 12th-century earthquake and has become the city's legendary open-air opera house, with 30,000 seating. It is worth visiting during summer when it takes place Verona's Opera Festival, the world's biggest open-air lyrical music event, that draws stars from all over the world. In Piazza Delle Erbe, you can admire the elegant baroque Palazzo Maffei and the "Arco Della Costa" that is hung with a whale's rib. The legend says that the rib will fall on the first just person to walk beneath it, but it is still intact so far. Near Verona, there's Damoli, where it is produced a delightful red wine, Amarone that is one of the motives to visit Valpolicella, going from vineyards to the wine itself.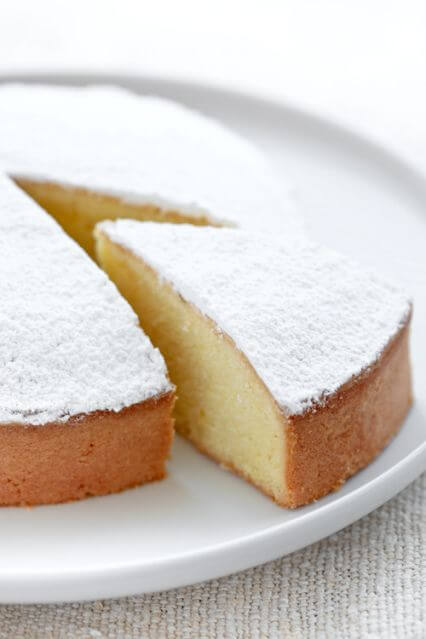 Apart from drinking Amarone, you have to eat the famous Pandoro di Verona, particularly produced during Christmas' holiday; Sarde in Saor (fried sardines cooked with caramelized onion and vinegar, pine nuts and raisins) and Torta Sabbiosa. 
The fortune of Vicenza derives from Andrea Palladio, who, in the 1520s, was sent by a local count to study Roman ruins. When he went back, he began to produce extraordinary buildings by blending sophistication and simplicity, classicism and innovation. One of his productions is the Olimpic Theatre, for which he took inspiration from the Roman amphitheater. One of most admired Palladio's creations is "la Rotonda", a villa that inspires variations across Europe and the USA too. In the Basilica Palladiana, there is the museum of jewelry.
Interestingly, the city's prominence in producing golden jewels is celebrated twice a year at VicenzaOro, Europe's largest gold and jewelry fair. Another important monument in Vicenza's surroundings, specifically in Bassano del Grappa, is Sacrario Militare del Monte Grappa. During the Great War, the mountain was crowded by soldiers, both Italian and Austro-Hungarian. There is a small sanctuary, the Madonnina del Grappa, in which Italian and Austro-Hungarian soldiers are buried, even if in niches separated by a longitudinal avenue called Heroic Way.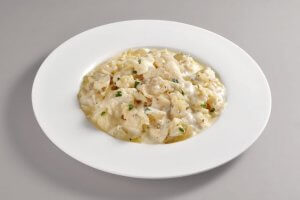 If you want to try something typical, you have to drink the famous Grappe of Bassano, better if drunk after eating Formaggio Asiago DOP, Tartufo Nero Dei Berici and the delicious Baccalà Alla Vicentina. This dish was invented in 1432 in Norway by a merchant who decided to take it to Vicenza, as it was cheaper than fish and could also be used differently.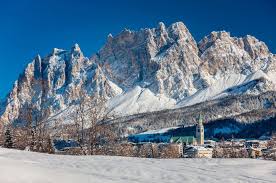 Bypassing through the Dolomites and by skiing in Cortina D'Ampezzo, we arrive in Belluno. It is visited in particular by ski lovers who go to Cortina and the Dolomites every year. But there's something more to visit in the province. There is Belluno's Civic Museum of Palazzo Fulci that owns 600 notable regional works of art, in particular canvases. Given the tradition of woodcarving in the area, some interesting artworks are extraordinarily intricate sculptures made by using wood. The biggest Belluno square is Piazza Dei Martiri, which gives its name to the hanging of four partisans here. You can find a lot of shops under arcading. The Cattedrale of San Martino is Belluno's majestic Cathedral with its elegant, onion-domed campanile (bell tower). It has been rebuilt several times after the destruction, the last due to an earthquake, if full of late-baroque religious artworks.

If you want to warm up after skiing, the best thing is by drinking one of the strong grappas. If you want to revive, you have to taste Polenta con Cervo o Capriolo or Casunziei (ravioli stuffed with pumpkin or spinaches).
By walking across the Road of Prosecco, which offers a landscape of rolling vineyard, going from Conegliano to Valdobbiadene, you arrive in Treviso. One of the places to visit is Museo Luigi Balio, a modern art museum, showing a stunningly good 20th-century art collection, including portraits and sculptures, terracotta modeling and bronze casting. Treviso's best-known statue is the 16th-century naked female torso called the Fontana Delle Tette. It was created as a dispenser for wine during the autumn wine festival, which now has been replaced with water. Another place that shows different pieces of art, coming from unknown and up-and-coming artists, is the old Habsburg prison, which has been reborn and transformed into a museum.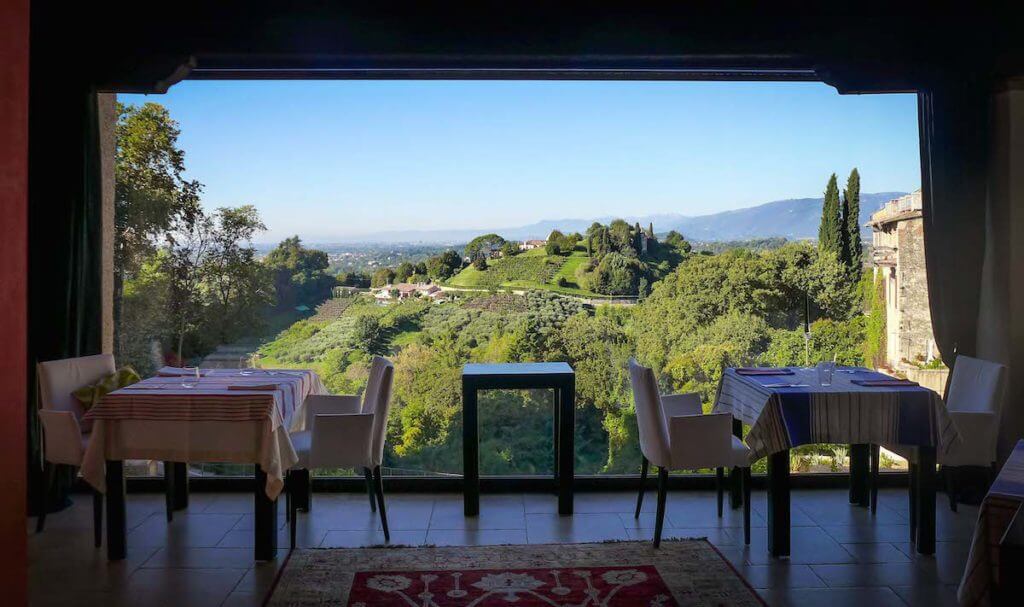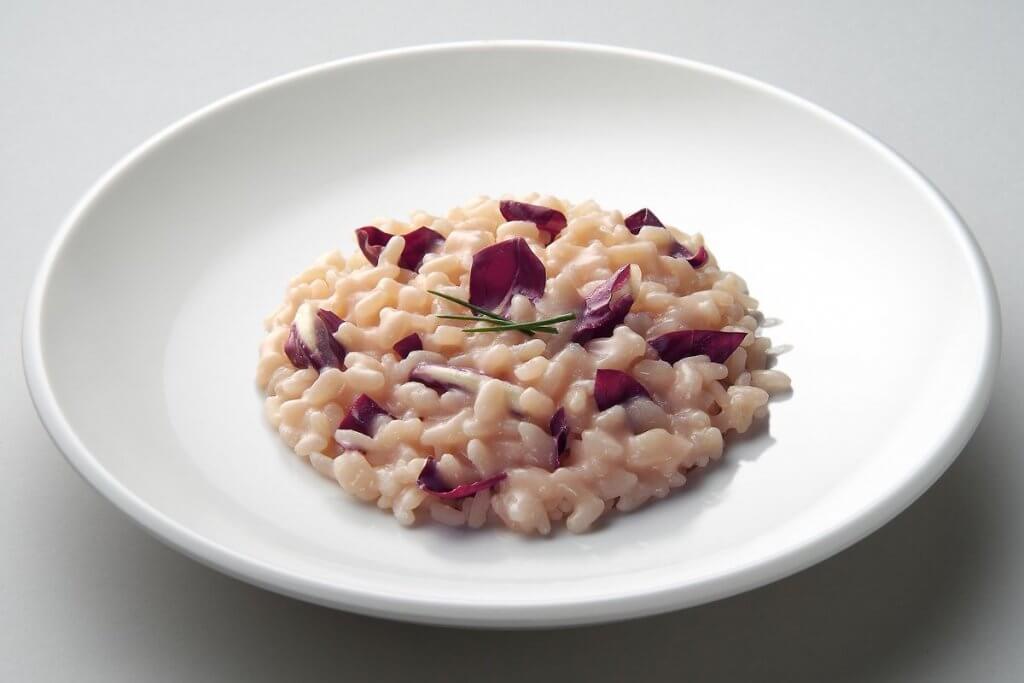 If you want to eat in a fantastic place, you have to go to Asolo, where, in the dining room of Due Mori, you can eat well with a breathtaking view, with floor-to-ceiling windows overlooking Asolo and Veneto hillsides. You have to try the ravioli with oak leaves and ricotta. In Treviso, you also have to taste Risotto con radicchio e Salamella, Sopa Coada, and Fregolatta.
Padova is ready to welcome us. A wonderful city, everywhere known for Saint Anthony, protector of the city. There is the Basilica of Sant'Antonio that is a pilgrimage site and the burial place of the Saint. It is built in a polyglot style going from Gothic to the Renaissance. Talking about Renaissance, there is Palazzo Bo, a mansion that is the seat of Padua's history-making university. The university has employed some great Italian thinkers, such as Copernicus, Galileo, and Casanova, and also the world's first female doctor of philosophy, Eleonora Lucrezia Cornaro Piscopia. In the palace, now home to the rector's offices, library, and halls used for ceremonies, is included the world's first Anatomy Theatre. If you are interested in medicine, you have to visit Musme, Padua's Museum of Historical Medicine where there's an exhibition of historical artifacts and high-tech instruments that prove Padua to have contributed a lot to the world's medicine, in particular between the 16th and 18th century. "Cappella Degli Scrovegni" is the Paduan version of the Sistine Chapel (we have talked about this in the article about Lazio). Giotto painted it and commissioned by the chapel Enrico Scrovegni, in memory of his father (who as a moneylender, was denied a Christian burial).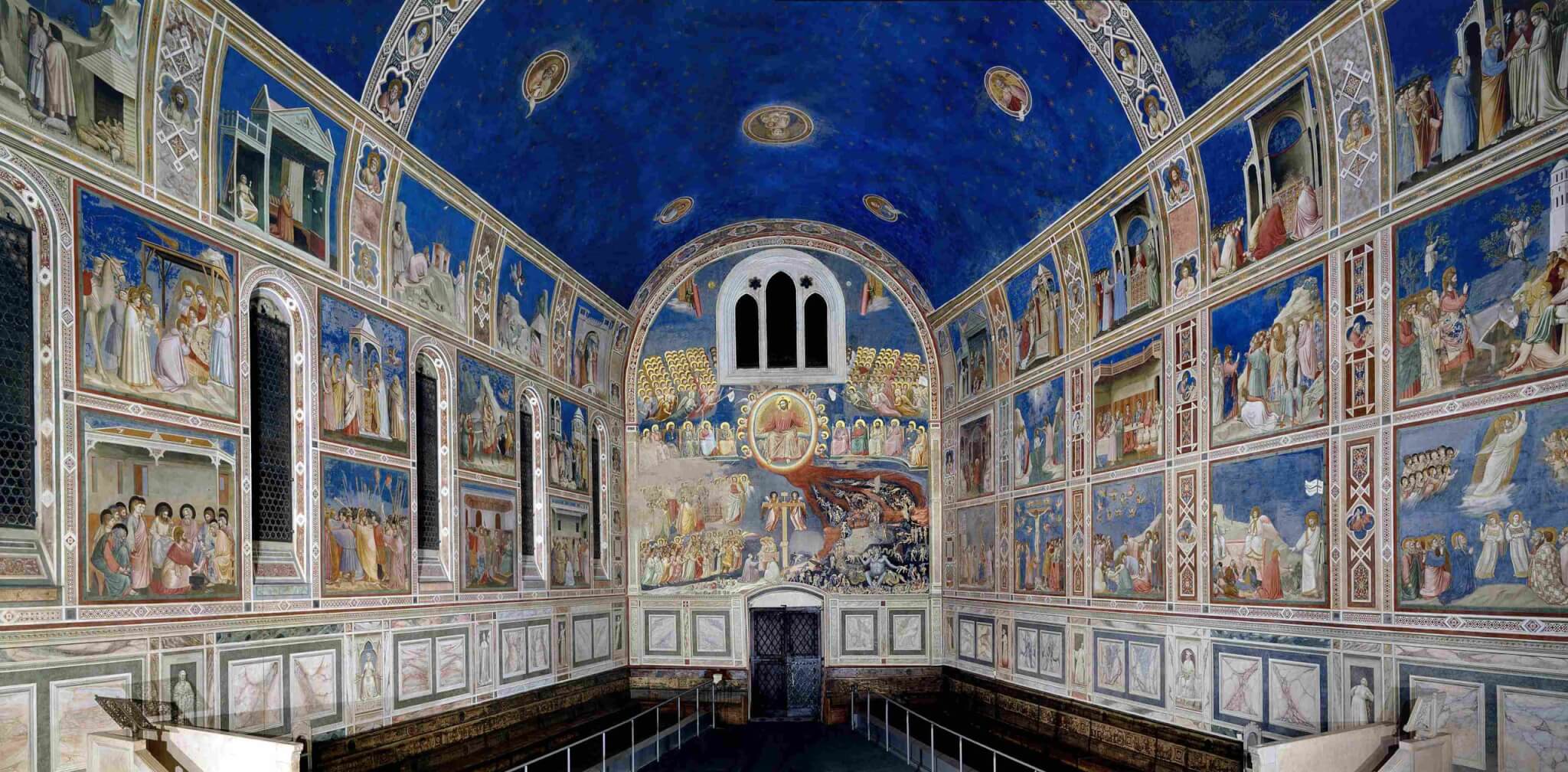 It's never too late to taste Padua's typical dishes. You have to try Bollito Misto, one of Galileo's favorite dishes, made with different types of meat, from bullock to cotechino and Paduan hen. You worth try Paccheri al ragù D'anatra and Torta Pazientina, called this way as it was originally prepared for patients ("pazienti" in Italian). It is composed of different layers, almond pastry, and sponge cake stuffed with zabaglione. 
Are you ready to book a tour to Veneto? The different masks are waiting for you!