Italian food is one of the most famous in the world and yet we hear myths and misconceptions around it.
I have collected some of the most common ones and important ones that might help you in understanding, and appreciating, the Italian food even more. 
1. Pasta is a main dish, not a side one
In some countries, pasta is served as a side dish, like potato or rise. In Italy, that is not the case. Pasta is an elaborate dish, in some places like Emilia Romagna or Calabria is literally home made. Pasta is always served with a sauce.
From a nutrition point of view, although pasta is basically only carbs, the "pasta sauce" can contain proteins, vegetables, vitamins, etc, making the dish an equilibrate and complete meal.
For this reason, Italians only have pasta as a meal, delicious and filling, making it the main dish. Pasta is normally served for lunch, but in case you want to have the all elaborate menu, you have to order Aperitivo/Antipasto (starters), Pasta/Risotto (also known as "first dish"), Meat/Fish/Vegetables plus side dish (also known as "second dish"), fruit, dessert (normally, sweet) and coffee (of course espresso).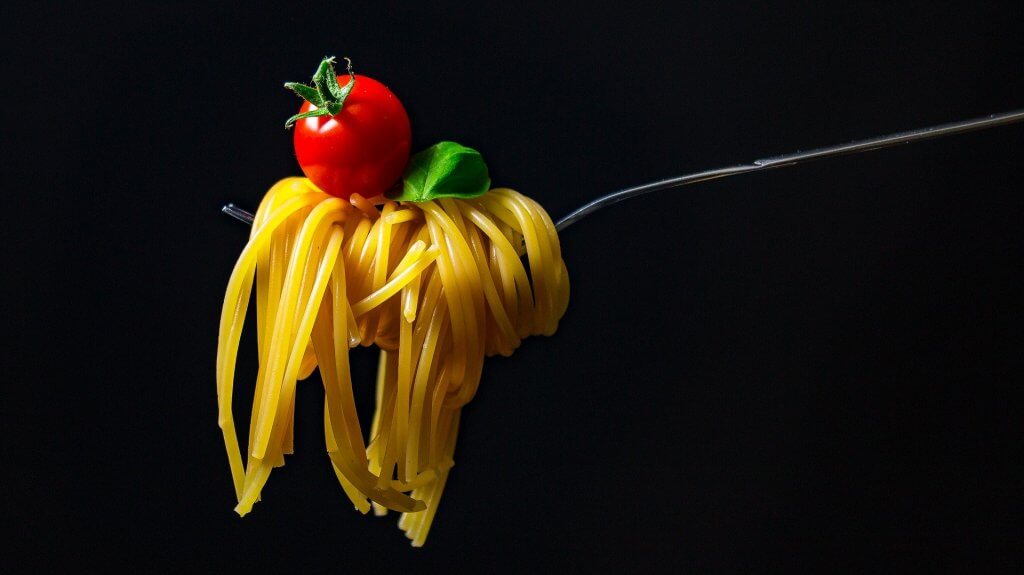 2. You eat spaghetti "carbonara" or with "clams", never "just spaghetti"
Some friends of mine, after returning from Italy or from an Italian restaurant, usually say that they had "spaghetti" for dinner. That sounds kind of weird for Italians for one simple reason: the type of pasta itself does not have to be in the focus, as soon as you respect some rules. What defines the meal is "the sauce" for pasta, and not the pasta per se. If you said you had "carbonara", we might guess it was with spaghetti. Same for "bucatini all' amatriciana", "orecchiette alle cime di rapa" and so on.
Generally speaking, long and thin pasta, like spaghetti or linguine, is good for simple sauces, like cherry tomatoes and fresh fish/seafood (clams, mussels). Long and wide pasta like pappardelle, fettuccine or fusilli, is good for meaty sauces, like Bolognese.
Short pasta, like rigatoni, mezze maniche and penne are good for creamy sauces, like "penne al salmone" or vegetables (pasta "alla norma", with eggplant).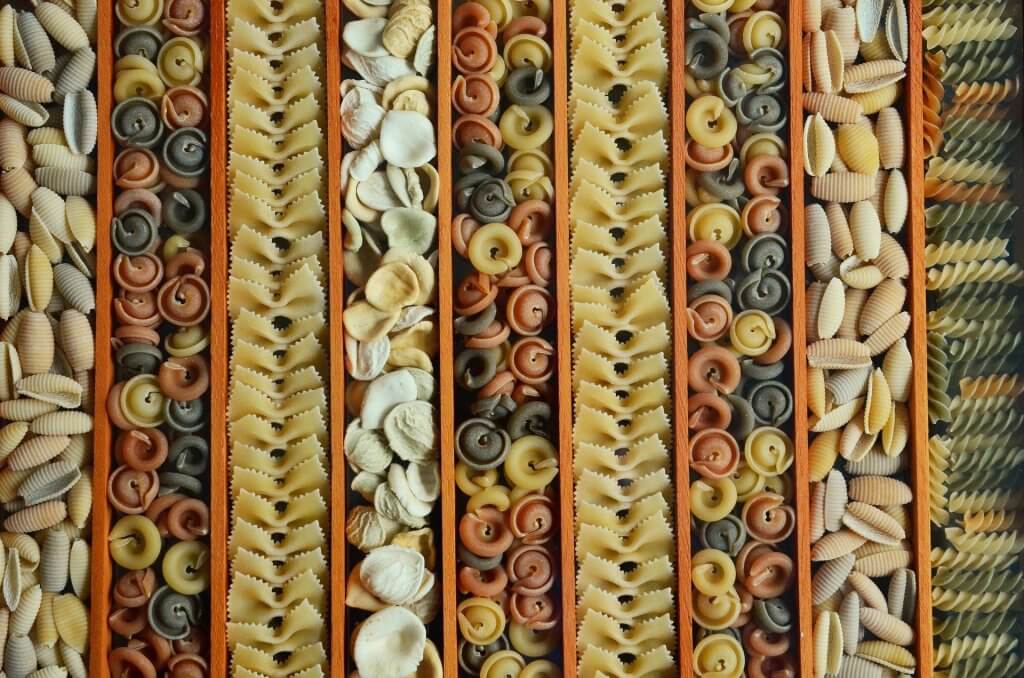 3. Less is more
Italian dishes are usually quite simple, and for some cultures may sound even "boring". Usually, few ingredients are mixed simultaneously in a dish, where normally only one single ingredient gives the main flavors while the others cooperate in order to elevate its taste. One example is the classical dish "spaghetti alle vongole". It simply contains pasta (usually spaghetti, or anyway "long pasta" as we have explained previously) and clams. The other few ingredients, like garlic and parsley, are needed to smooth the clams flavor while olive oil binds all the tastes together. For this reason, in the Italian food culture, the ingredients quality must be high: you cannot hide a bad ingredient, while a good one will make your dish simply delicious.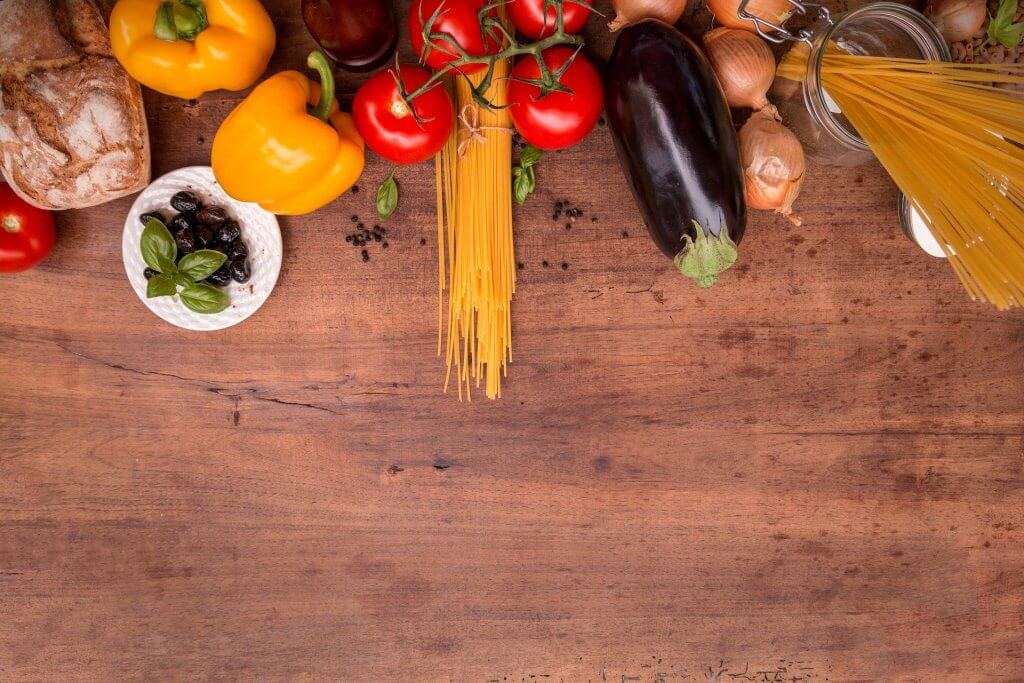 4. Italian food is more vegetarian than Italians know
I was giving some suggestions to a friend going to Italy for the first time. After the "cultural tips", he asked me where he could have some vegetarian food in the city. I lived in that city, but I could not remember if there were some vegetarian restaurants. I didn't realize something that should be quite obvious for an Italian: our food is rich with vegetarian recipes. From pizza margherita, to caprese salad (mozzarella, tomato, extra virgin olive oil and basil), or spaghetti al pomodoro, pasta al pesto, parmigiana and caponata. Italian food, especially the traditional one, is also vegetarian because "poor vegetables" were used to make great dishes in a period of time where the meat was an exception for wealthy families only.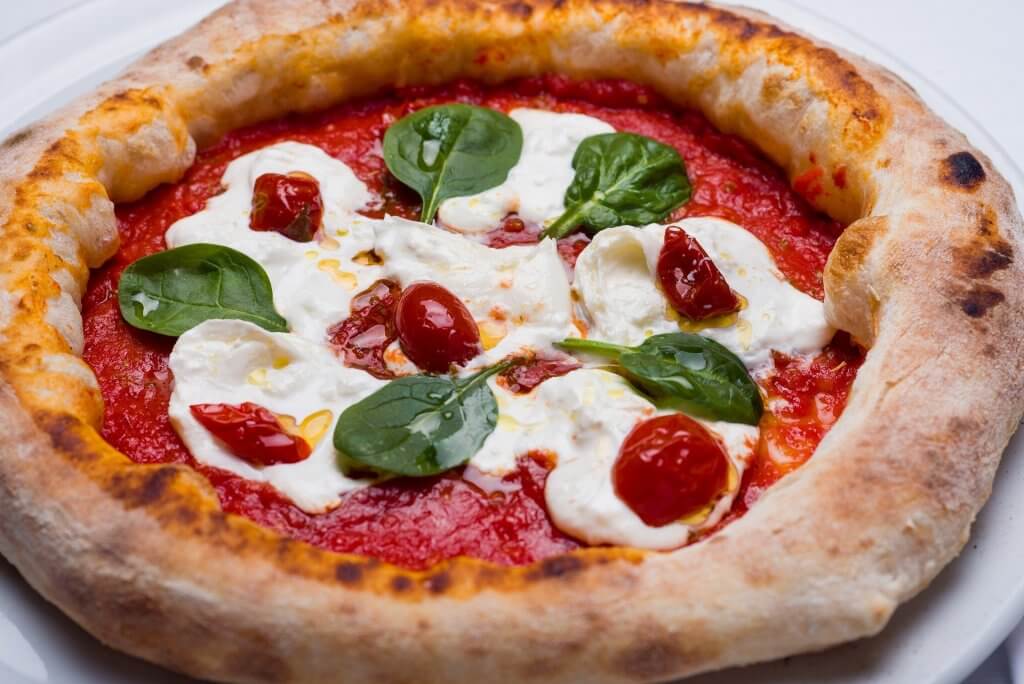 5. The best Italian food is actually "not Italian"
Italy is a young country: it was unified only in 1861. But each Italian region, and we have 20 of them, has centuries of traditions around food. You could have 20 different Italian food experiences in one single country and become aware of the different cultures and invasions tasting the food. Pretty incredible.
For example, Sicily has been invaded by the Arabs during the middle ages and even nowadays you can taste extremely delicious couscous in the island. The typical babà in Campania or Nduja in Calabria come from the French domination.
Maybe the traditional regional Italian food is not that famous, but it can definitively surprise you with unexpected and tasty food combinations.
I suggest you try my other favorite regional food: Bagna Cauda from Piemonte, Pizzoccheri from Lombardia, Arrosticini from Abruzzo and Mozzarella di bufala from Campania.
We could talk about Italian food for pages and pages, but I hope you got an interesting view about our food culture. Do you want to know more? Leave a comment below, we may talk about your interests in our next articles.